Yes! You have seen Taite from The Bachelorette on TV before...
And it's no surprise where...
Digital News And Entertainment Editor / October 10 2018
The Bachelorette Australia's Taite Radley is already looking like a winner for Ali Oetjen!
You met him tonight as one of the contestants desperate to win Ali's love.
According to betting agencies Sportsbet and Ladbrokes the 28-year-old bank manager is the favourite to win the show, paying just $2.50 and $1.50 (respectively) ahead of the premiere.
What do you think of him?
In one of the show's promo we see Ali and Taite in a number of intimate scenes. In one we see a shirtless Taite asking Ali if she "likes what she sees". 
Ali responds, "I love what I see."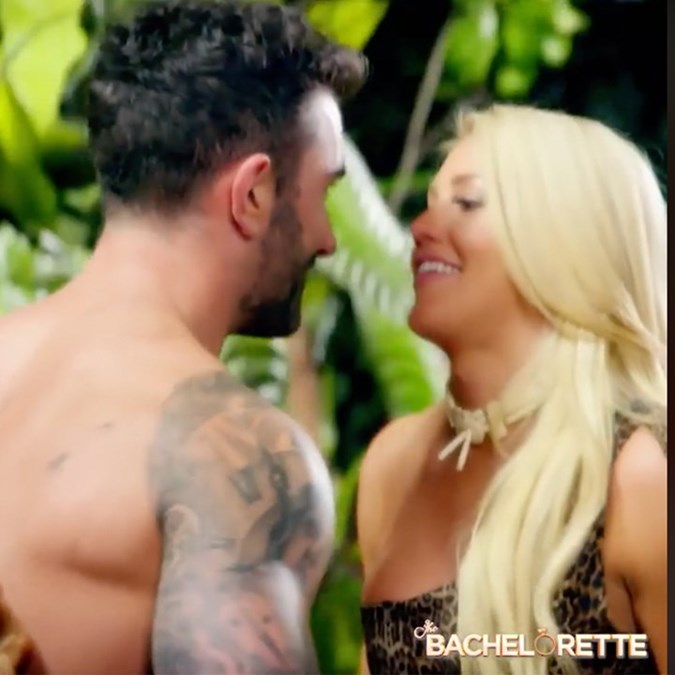 Blimey. 
From Ballarat, The Bachelorette isn't the only dating show Taite has appeared on. He was previously on Channel 7 show First Dates where he was set up with Dee Nguyen, who then went onto star in a season of MTV reality series Geordie Shore.
So he certainly knows how to play for the cameras - and for Ali. What do you reckon?

Grace is our Digital News and Entertainment Editor. When not stuck in a seemingly endless Instagram scroll, you'll find Grace with her head in a good book.