Prince Harry and Meghan Markle get lessons in LABOUR - and Meghan gets emotional!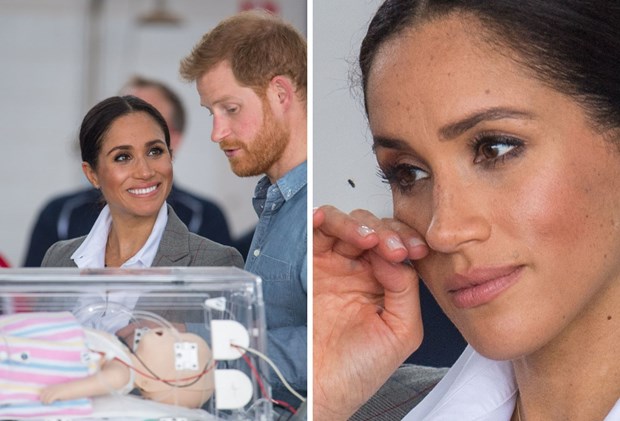 They're already preparing for parenthood
Digital News And Entertainment Editor / October 17 2018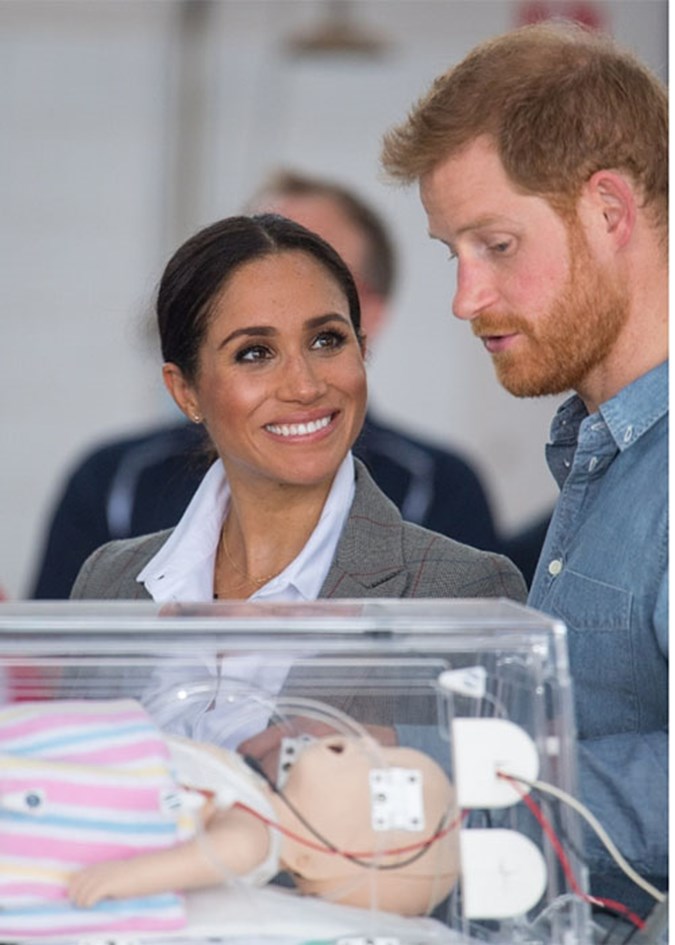 Harry took a keen interest in the dummy laid out on a stretcher, while Meghan smiled and nodded and at one point looked almost overcome with emotion.
The parents-to-be were enthralled by the demonstration as two doctors explained the ins-and-outs of the procedure. 
New Idea's Royal Commentator Angela Mollard said: "Harry and Meghan were clearly fascinated by the staged labour demonstrated by the Royal Flying Doctor Service.
"With their own child on the way, they obviously felt the full impact mothers in remote areas must feel when they go into labour.
'Harry's mother Princess Diana memorably visited the Alice Springs Royal Flying Doctor Service on her visit to Australia when William was a baby so it's wonderful to see Prince Harry following in her footsteps."
The couple were in the town of Dubbo, greeting members of the Royal Flying Doctor - airborne medical heroes celebrating its 90th year of service to Australia.
Harry and Meghan were shown various emergency scenarios including an unconscious CPR dummy and a baby in a little practice incubator.
They cut a cake to mark the anniversary and later unveiled a new plane.
The pilots even handed them a goodie bag, with a pilot teddy bear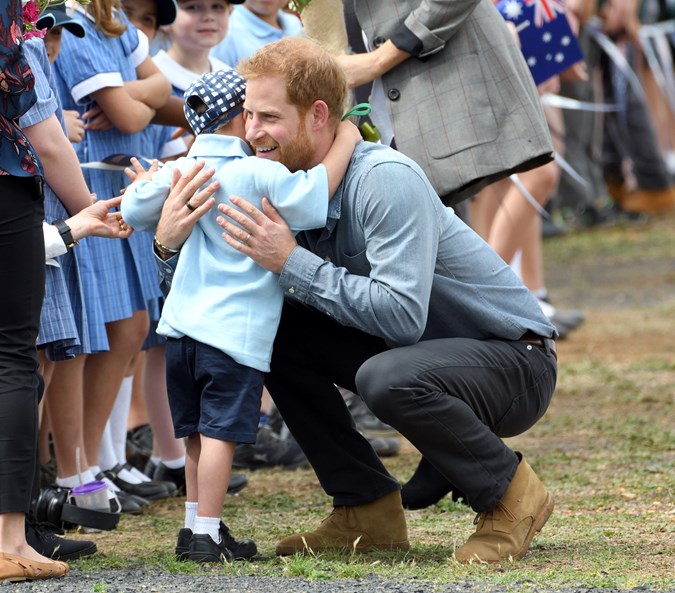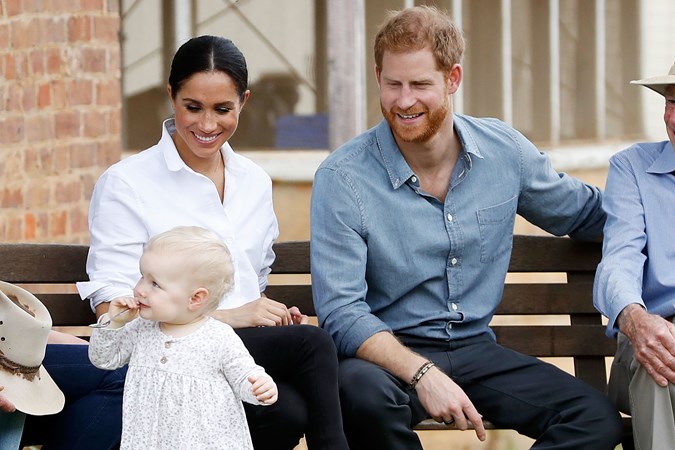 Earlier in the day, as Harry and Meghan arrived in Dubbo 5-year-old Luke Vincent, from Buninyong Public School, stole the show.
The toddler hugged Meghan, who couldn't hide her joy, beaming at the adorable scene.
The tot then made his way over the the Duke and seemingly whispered something in his ear.
Then, the royals met the farmers and their families ravaged by the drought crisis learned about the hardships they have been suffering this year.

Grace is our Digital News and Entertainment Editor. When not stuck in a seemingly endless Instagram scroll, you'll find Grace with her head in a good book.