Prince George and Charlotte have to follow these TOUGH RULES with their nanny
Too harsh or fair enough?
By
Practical Parenting team
January 31 2019
Prince George and Princess Charlotte follow a bizarre set of rules introduced by their nanny, Maria Borallo.
Maria is a nanny graduate from the prestigious Norland College, and she's been trained to look after the royal children in a very set manner. 
She's been their nanny since Prince George was eight-months-old and has been taught to keep a very low profile when she's with the children.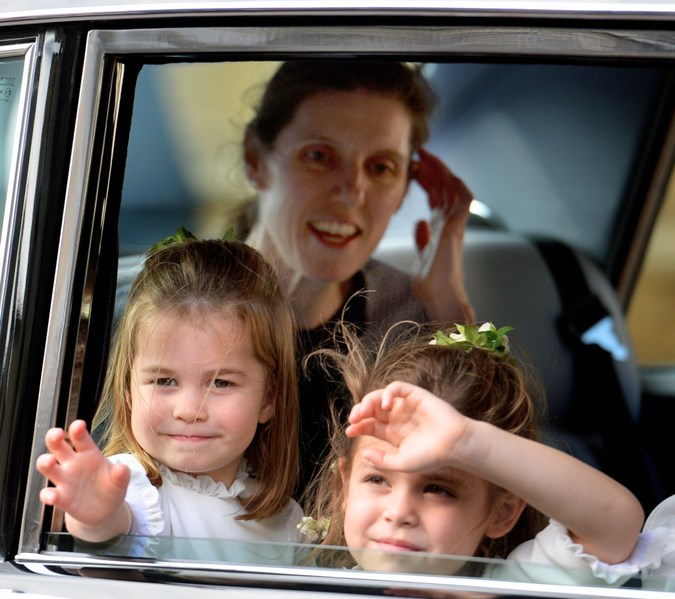 Norland Nanny expert Louise Heren told The Sun: "There will be no messing. 
"That's because Maria will be aware that as they step off planes, holding mum's hands, smiling and waving to the crowds, there can't be any crying or terrible twos or tantrums."
But what are the rules Maria sticks to so carefully?
Bedtime is ALWAYS at 7pm
No exceptions. Both children must have had dinner, have had a bath and be ready for lights out at 7pm. Prince Louis has a slightly different schedule but will follow the 7pm bed time very soon. 
Play outside every day - whatever the weather
Nanny expert Louisa Here also revealed that George and Charlotte play outside every day, rain or shine. "There will be lots and lots of outdoor play; that's the one thing you could say Norland are old-fashioned about. Loads of fresh air," she said.
No negotiations
Answering back and trying to change the rules of bedtime are NOT allowed. The royal children are taught that their nanny's word is law and they must abide by her rules. No exceptions. 
Non nonsense
Norland Nannies are world-famous for their strict rules and regulations. While Maria is said to be kind and loving, she is also strict and refuses to waiver in many of the nanny skills she has been taught. 
If Maria's child-rearing techniques weren't enough, she is also  trained in self-defence techniques and evasive driving - meaning protecting them is also part of her job. 
Let's never mess with Maria...