Mum's clever trick to fight Momo Challenge - and she wants other parents to copy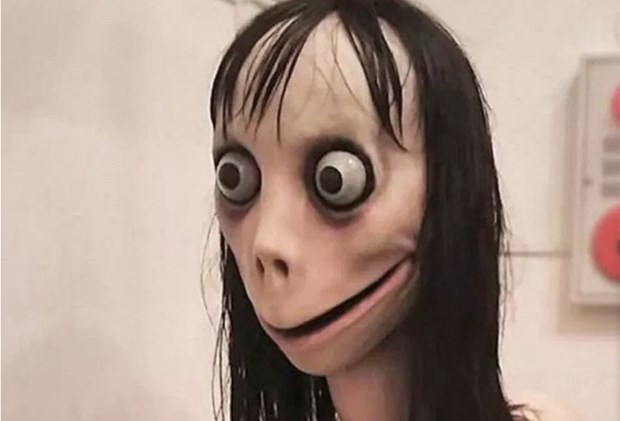 This mum decided to take on the scary challenge herself
By
Frances Sheen
February 28 2019
A worried mum has tried a clever trick to fight back against the terrifying Momo Challenge after her kids accidentally saw it.
The terrifying image of the Momo woman who issues dangerous orders to kids - and has reportedly appeared in hacked Peppa Pig and Fortnite videos - has already been linked with the suicide of a 12-year-old girl in Argentina.
So when UK mum Elli Spicer discovered her four-year-old son Ronnie had seen the scary pictures and was very disturbed by what he had seen, she decided to try lessen the fear factor. 
She wrote on Facebook, "He's been wetting the bed and he's been coming into my bedroom early hours because of scary dreams!
"I am absolutely gutted, I honestly thought my children were quite sheltered. This freak scares me let alone my kids."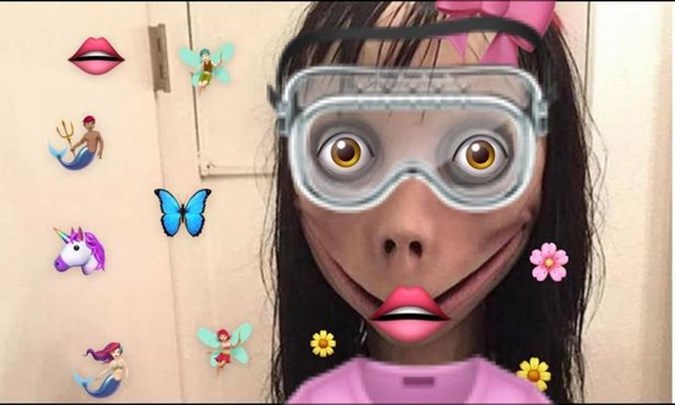 She shared an image of her decorated new design, created using stickers and social media filters, which shows Momo wearing swimming goggles and surrounded by pictures of bows, butterflies and unicorns - and big pink lips!
She said: "PLEASE TELL YOUR KIDS ITS PRETEND! EVEN IF YOU THINK THEY HAVEN'T EVER SEEN THIS UGLY B*****D, THE LIKELIHOOD IS THEY PROBABLY HAVE.
"I'm just glad I've told them it isn't real, it doesn't exist and sadly there are some nasty bad people in the world who like to scare children. They know in future to tell me anything."
She ended her post with the hashtag #momocangogo.