Mum preps a week of school lunches and sparks furious debate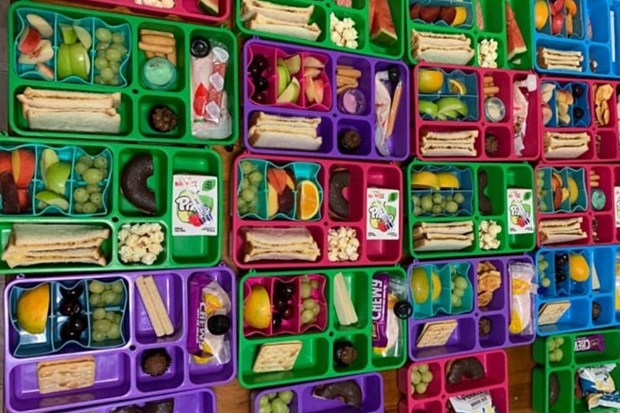 Genius or gross?
By
Eliza Scanlan
February 07 2020
Aussie mum, Suzanne has shared her incredible lunch box food prep.
Posting her huge preparation haul, the lunch boxes covered an entire dining table.

Incredibly she says she has a seperate fridge dedicated just to storing the weeks packed lunches.

"This is for 2 adults and 3 kids", said Suzanne.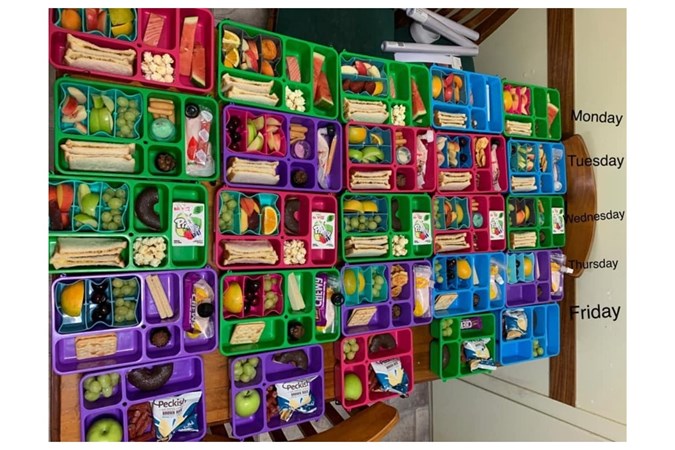 This level of organisation is something that others only dream about. Imagine the time and money you can save by packing the whole weeks worth of lunches and snacks in one go!
Many an amazed parents were quick to comment.

One commented, "That's awesome. I so want to try this but worried the sandwiches wont be fresh."

Said a second, "I'm doing the maths in my head and wow. Not judging either I'm in awe!"
A third added, "Looks great, well done mumma ❤️❤️❤️"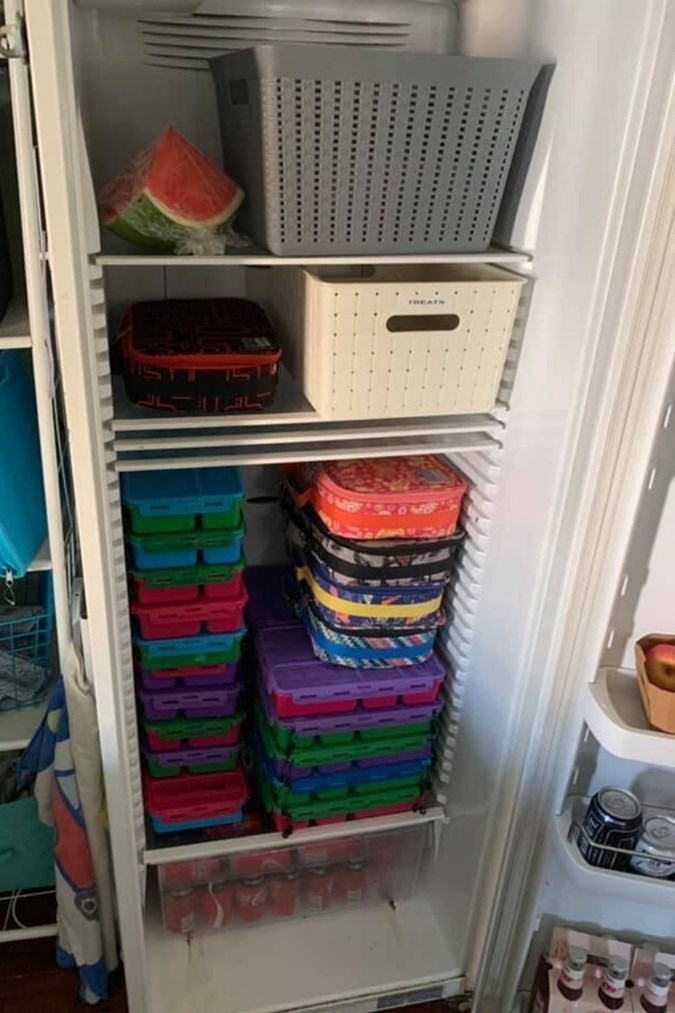 Super mum Suzanne was happy to point out that this was the first time she had attempted to prep 5 days of lunches.
"This is for 2 adults and 3 kids so here's hoping that come Thursday and Friday, they'll still be fresh. There's no harm in trying to relieve some added lunch box stress during the week."
She also noted that Thursdays and Fridays lunchboxes did not contain any bread.

"⭐️ don't worry, I will check on Thursday morning before sending them to school to see what they r like. I will replace what has gone gross. That's the point of trialling it."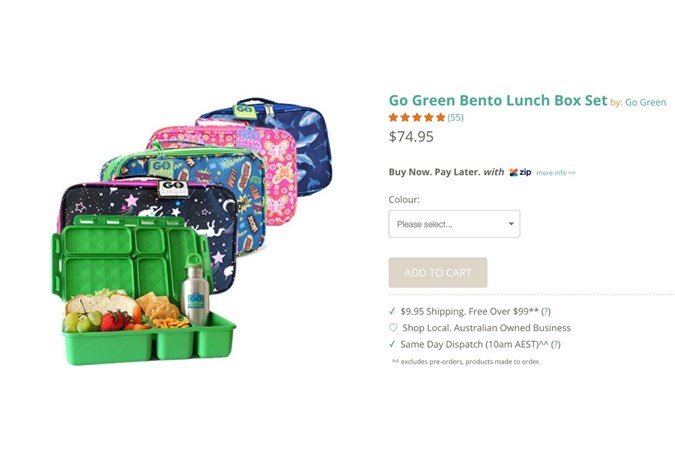 Suzanne's secret weapon
Hundreds of followers were amazed and the level of organisation, but also questioned the cost of so many Bento Boxes.
Suzanne uses premium brand Go Green Bento Boxes, at a cost of $75 each!

"I'm doing the maths in my head and wow. Not judging either I'm in awe!" Said one amazed follower.

Save shopper Suzanne managed to pick up most of the Go Green Bento Boxes second hand. She also had a budget tip for others who are interested in adopting her food prep.

She uses Kmart silicone giant ice cube trays as extra dividers in the Go Greens. The trays are just $1.50.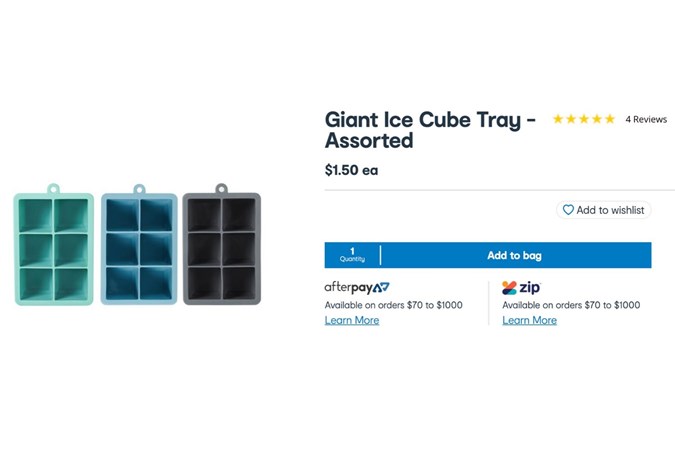 It worked
Updating her post Suzanne has video evidence that her food prep works, the Sao crackers, biscuits and fruit are still fresh.
In the clip below you can clearly hear the crunch of the dry goods and see the freshness of the produce packed.
WATCH: Lunchbox fresh after a week
"💥💥💥EDIT- thursday was a SUCCESS! See video! Still fresh!"
Will you be taking on the lunchbox prep challenge?