Easy 3-step Banana Blueberry Muesli Biscuits recipe perfect for Back-to-School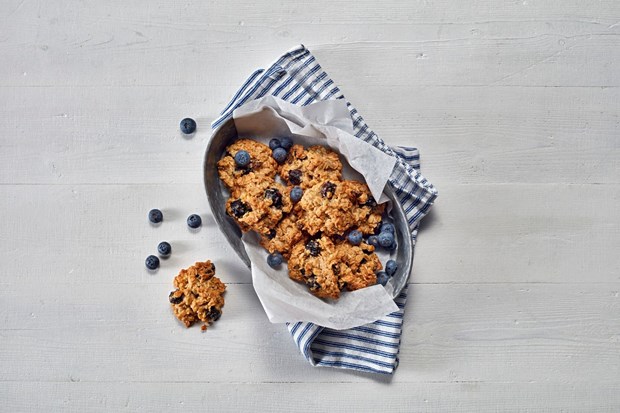 So easy!
For thousands of children across the nation, the 2020 school year is about to begin.
Busy mums and dads are in the swing of back-to-school preparations, uniforms to buy, stationary lists, shoes to get fitted - the list goes on and on.
An easy way to get the kids involved in school readiness is planning what to pack in their lunchboxes. Meal planning saves both time and money, whilst making sure your little ones tummies are full.
These Banana Blueberry Muesli Biscuit are perfect for recess, afternoon tea or for a quick and easy breakfast on the go, ready in just 35 minutes!
Banana Blueberry Muesli Biscuit recipe
Preparation time: 10 minutes
Cooking time: 25 minutes
Makes: 24
Ingredients:
2 1⁄2 cups natural muesli
1⁄2 cup self-raising flour
1⁄3 cup CSR Raw Caster Sugar

1 large ripe banana, mashed

Method:
1. Pre-heat oven to 170°C (150°C fan-forced). Combine muesli, flour, sugar and cinnamon in a large mixing bowl.
2. In a separate bowl whisk together banana, oil and egg. Add to muesli mixture and fold in well with the blueberries.
3. Place spoonfuls onto a lined oven tray and bake for 25 minutes until golden brown. Remove to a wire rack to cool completely. Store in an airtight container.
The biscuits are made using CSR Sugar's Raw Caster Sugar, which is 100 percent natural and less refined than regular caster sugar, retaining more of the goodness of sugar cane molasses.

Michelle Connolly has worked as a photo director, social media manager and photo editor at some of Australia's biggest media companies, including New Idea. She is now editor of Practical Parenting and loving mum-of-two.