Kate, Meghan and royal family are reunited - but can you see what experts are saying is wrong with this photo?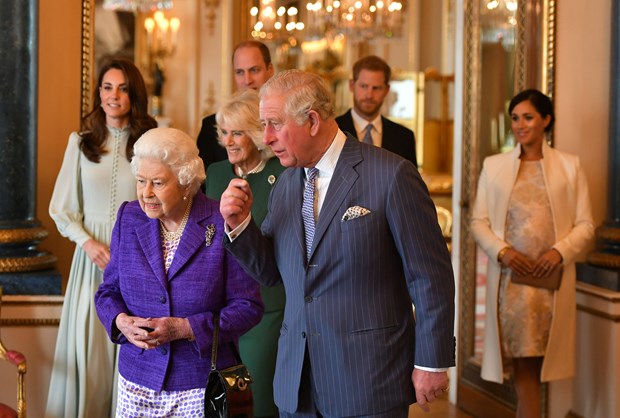 What's going on?
By
Frances Sheen
March 05 2019
Rumours of a royal feud between Kate Middleton and Meghan Markle have been swirling months – but yesterday they were re-united and photographed together for the first time since Christmas. 
The Duchess of Cambridge and the Duchess of Sussex came together at Buckingham Palace for a celebration for the work of Prince Charles, along with the Queen. 
However body language experts were quick to suggest that the photos speak volumes about what is really going on in royal circles.
Hosted by the Queen, you can see the monarch and Prince Charles leading the way as they enter a room, followed closely behind by Camilla, Kate, William and Harry with Meghan left on the outskirts.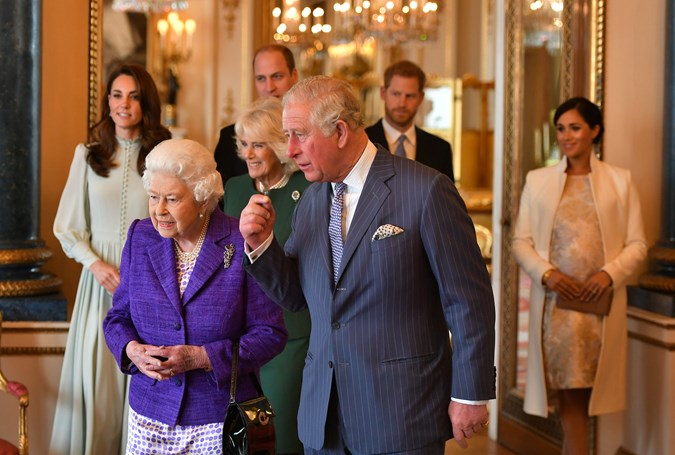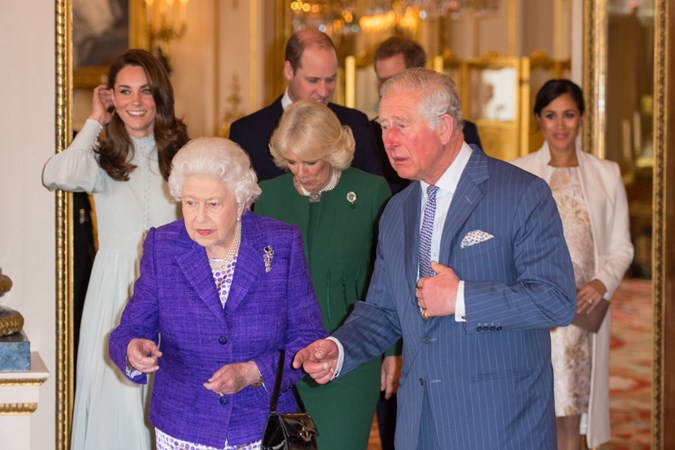 Body language expert Judi James told The Sun that the photos show just how isolated Meghan is in royal circles and how she is not part of the close-knit 'Fab Four' group of William, Kate, Meghan and Prince Harry anymore.
She explained: "The senior royals normally appear together in the kind of tight formation... but this pose looks as though one of their most famous faces has somehow gone off the radar for a while.
She added, "This curious pose with the Queen, Charles, Camilla, Kate and William all standing together happily while Meghan stands apart and behind them, smiling politely as she watches them, but looking slightly isolated.
"At this moment she is – unusually - even apart from Harry, as though she's stepped quickly into the room before deciding to lag behind. Harry's facial expression is the most dour of the entire group as he walk in to clap eyes on the others."
Kate looks confident and is clearly close to the Queen as she stands near her and is mirroring her body language.
Kate and Meghan are thought to have been less than close for a while, sparking Prince Harry and Meghan's move to Frogmore Cottage in Windsor. The brothers, Harry and William, are said to have fallen out over Meghan being pushy and refusing to toe the line with royal duties.
The event they were all attending was to celebrate Prince Charles' role as the Prince Of Wales and the contribution he has made to the country. 
Charles was created the Prince of Wales at the age of nine, on July 26 1958, and was formally invested with the title at Caernarfon Castle by the Queen on July 1 1969.