Banish your family's dry skin this winter by following these five easy steps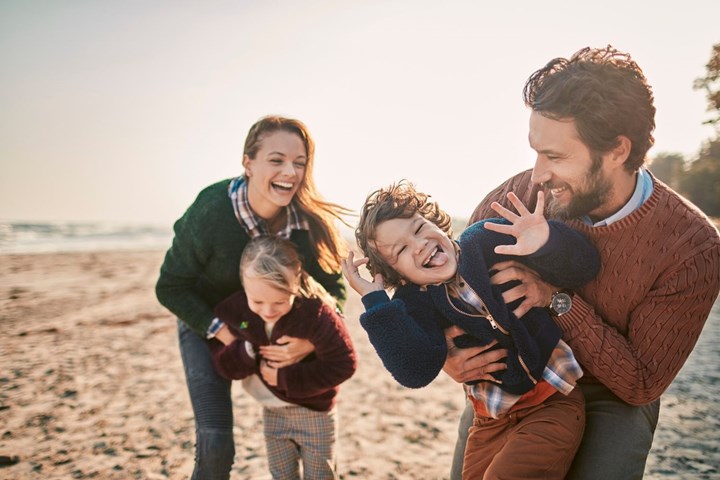 Expert skincare tips for the whole family.
Digital Parenting Editor / July 08 2020
Is the cooler weather wreaking havoc on your skin? While dry, itchy skin more commonly occurs in winter, there are easy ways to ease irritation.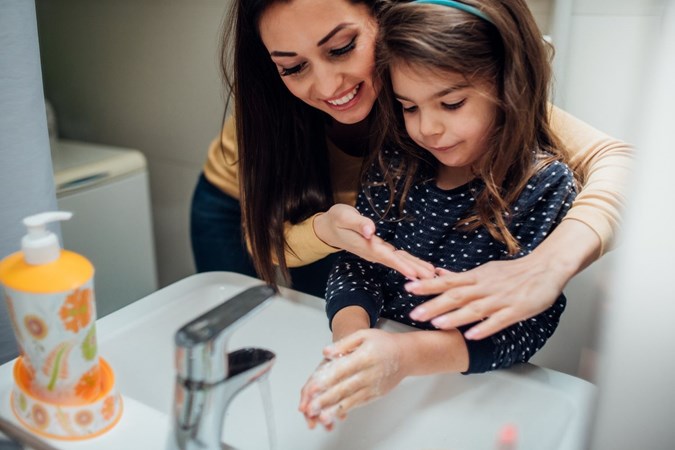 According to skin expert Sarah Hudson, dry skin is often caused by the cold weather and our efforts to keep warm.
"When there is low humidity, intense cold air and increased use of heating and air conditioning, this exacerbates dry skin," Sarah tells Practical Parenting.
"We also tend to drink less water and consume more caffeinated drinks, leaving the skin texture feeling rough, chalky, dry and flaky, with a dull appearance. Hot showers also cause the skin to lose moisture."
It's for these reasons, Sarah suggest following these easy steps for keeping your family's skin healthy during the colder months. 
Drink up
Drinking plenty of water allows your skin to hold on to moisture. Sarah recommends replacing your usual tea or coffee with a hot water with freshly squeezed lemon juice to hydrate the body's cells. 
"Dehydration leaves the skin feeling tight and flaky; with lines that look crepey and an increase in skin sensitivity including, redness, stinging and itchiness," she explains.

Remind your kids to stay hydrated during the day and be sure to pack a water bottle in their school or bag too.
Protect your hands after washing

We've all been washing our hands a lot more lately (thanks, COVID-19) and covering them in anti-bacterial gel, so it's no wonder they are feeling dry. While hygiene is a priority, you can also ensure you're protecting the delicate skin on yours and your family's hands.
Sarah recommends applying hand cream immediately after every wash, or whenever they are feeling dry.
Vaseline Healthy Hands, Nail Strengthening cream, with keratin and Vitamin E, deeply moisturises to restore the appearance of very dry hands.
Also, use a mild, fragrance-free handwash with moisturising properties and wash with warm, not hot water. Pat hands dry (not harshly rub) then immediately apply hand cream.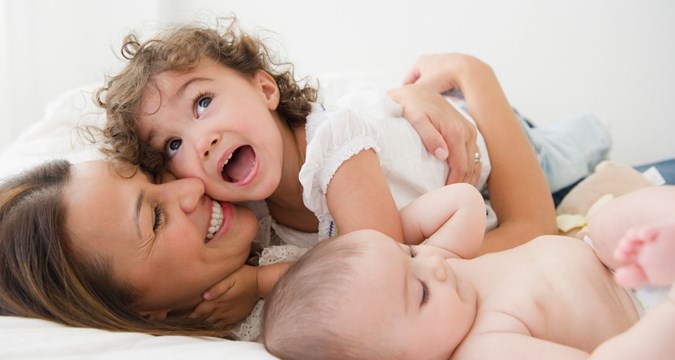 Avoid hot baths and showers
While it's tempting to warm up after a chilly day with a hot shower, this is not healthy for your skin.
"Hot water can inflame the skin (similar to a sunburn), leading to sensitivity, chafing and irritation," says Sarah. "It can disrupt the skins natural balance of moisture and breakdown the natural oils and proteins that keep the skin healthy."

Instead, be sure you stick to warm showers and warm baths for you and the children.
 
Moisturise straight after washing  
The fastest and most effective way to moisturise is straight after your shower or bath.

"After showering and with warm hands, pat skin dry, while skin is still damp," advises Sarah.
"Mix body moisturiser and oil together. This makes application quicker and easier, but will also leave your skin feeling silky smooth and stop white dry flakes on the legs and arms."
Sarah recommends moisturising twice daily to keep the skin nourished and protected.
"It is really important to keep the skin nourished during winter and not allow the skin to dry out, especially as you age," she says.
"The drier, thinner and finer the skin, the more it is prone to tearing, and cuts won't heal."
What kind of moisturiser is best?
The best moisturisers have a combination of ingredients that work together to replace moisture in the skin but Sarah says during winter "upgrade your moisturiser to one that has ingredients that'll boost hydration, like Vitamin E, hyaluronic acid, ceramides and sunflower oils. These will help reverse skin damage by repairing the surface cells, giving a strong barrier to the skin."
 Sarah recommends Vaseline Intensive Care Lotion as the perfect antidote to dry skin. "Vaseline Petroleum Jelly provides a waterproof barrier when applied to the skin, preventing moisture from escaping and bacteria entering the skin," she explains.
"Vaseline Petroleum Jelly and Vaseline Advanced Strength Lotion are fragrance-free, making these products perfect for sensitive skin. Fragrance in a product will exacerbate the sensitivity of dry skin, leading to redness and irritation."
If your skin is cracked, it means its moisture barrier has been severely damaged by dryness and it is having difficultly repairing itself. Vaseline Petroleum Jelly can help by creating a sealing barrier that locks in moisture and protects the skin, supporting its natural recovery process.  
Brought to you by Vaseline.

When I'm not whipping up articles with handy gems of parenting advice, tips and tricks, I'm attempting to put into practise what I write about as I wrangle my toddler and five-year-old.