The newest cleaning hack is using 'miracle' mayonnaise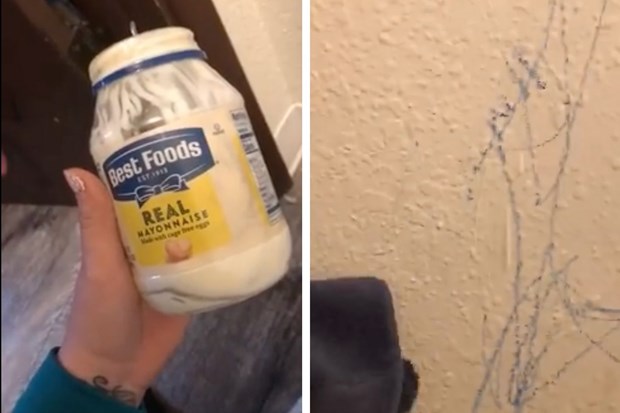 Yes really!
Editor / February 10 2020
Mums across the globe have been amazed at the latest cleaning hack that you can find in your fridge.
In a video post which has now gone viral, mum Jessica Hard, has shared her 'miracle' cleaning hack.
"Just so everyone that's a mom knows. Mayonnaise takes crayon off walls", said Jessica.
Her video has had over 2.5 million views in just a few days. 
"I am trying this as soon as I get home from work", commented one.
"I just tried it out. It actually works!", said another.
Watch: Jessica's mayonnaise cleaning hack
"F**king parenting hack", Jessica said inter video, clearly surprised that the 'miracle' hack actually works.
"That's nuts!"
So, there you have it, if you have stubborn crayon on your walls, just head to your fridge and grab your mayonnaise!

Michelle Connolly has worked as a photo director, social media manager and photo editor at some of Australia's biggest media companies, including New Idea. She is now editor of Practical Parenting and loving mum-of-two.