The amazing 12-foot co-sleeping bed that fits the whole family!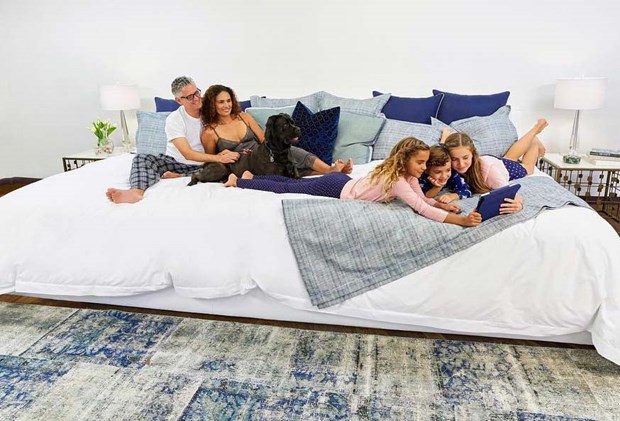 Yours for a cool $14,000
Content Editor / October 11 2018
While many families start the evening with everyone in their own beds, at some point in the night everyone finds their way into the master bedroom.
So if you've woken up with a small child lying on your head more times then you've had hot dinners, then this may be the bed for you.
The Ace Company has released this amazing Family Size bed, which is a whopping 12 feet (3.65m) in width, making sure there's room for everyone plus the family pet!
It's great for co-sleeping, family movie nights, game night, Netflix binges… the only problem is, you may never want to leave it!
The beds are created to order, with a production waiting time of four to six weeks.
It's not cheap, but hey – you could just move to a big one-bed apartment and save money that way!

Nicola Conville has worked as a journalist and editor for more than 20 years across a wide range of print and online publications. Her areas of expertise are parenting, health and travel. She has two children; Lucy, age eight, and Nathan, age five.