Shocked mum gives birth to surprise twins - and midwife is suspended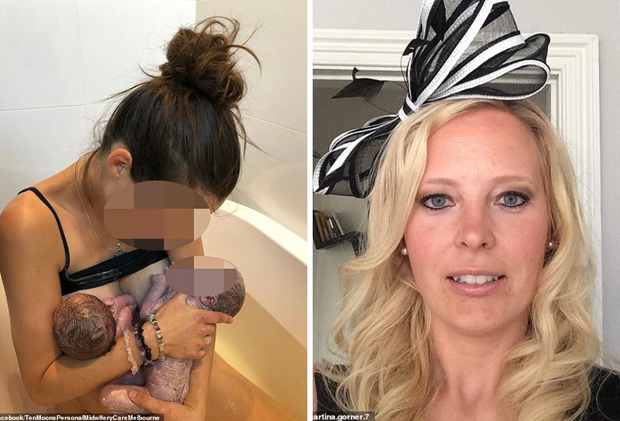 Wow
By
Practical Parenting team
November 14 2018
A Melbourne midwife is being investigated after she delivered twin babies to a woman who did not realise she was pregnant with multiples.
Martina Gorner, from Ten Moons Homebirth Services, was suspended from practicing by the Nursing and Midwifery Board of Australia (NMBA) for the duration of the investigation, a spokesperson for the board told nine.com.au.
The mother had decided to forgo scans throughout her pregnancy, which is why she didn't know she was carrying twins.
A post about the birth on the Ten Moons Homebirth Services Facebook page stated that the mother first gave birth to a baby boy after which they were expecting the placenta to be delivered.
"Mum gave birth to her sweet little baby boy in water and then we thought the placenta was about to come... but as it turned out, there was another baby boy about to make his entrance into the world," the post reads.
However, the babies, who were born at 35 weeks and therefore premature, had to transferred to hospital via ambulance, with one believed to be suffering from respiratory difficulties.
"Immediate action to suspend a practitioner's registration is only taken in the most serious cases when the NBMA believes it is necessary to take action to protect the public," a spokesperson wrote in a statement.
"NMBA's role is to keep the public safe and ensure practitioners are meeting the trust the public places in them."