'We love our REAL baby bodies' - new mums proudly show off their figures in new protest campaign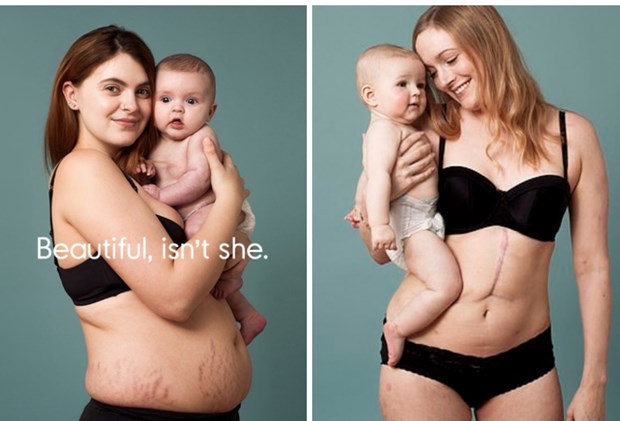 Amazing!
By
Frances Sheen
February 24 2019
A group of new mums are showing off their post-baby figures in a set of billboard posters designed to help other new mums celebrate their 'new' bodies.
The mothers, fed up with seeing images of celebs who apparently snap back into shape just weeks after having a new baby, are part of a new campaign by baby store, Mothercare in the UK.
Research by the retailer found 80 per cent of new mothers admit to comparing themselves with images of celebrities.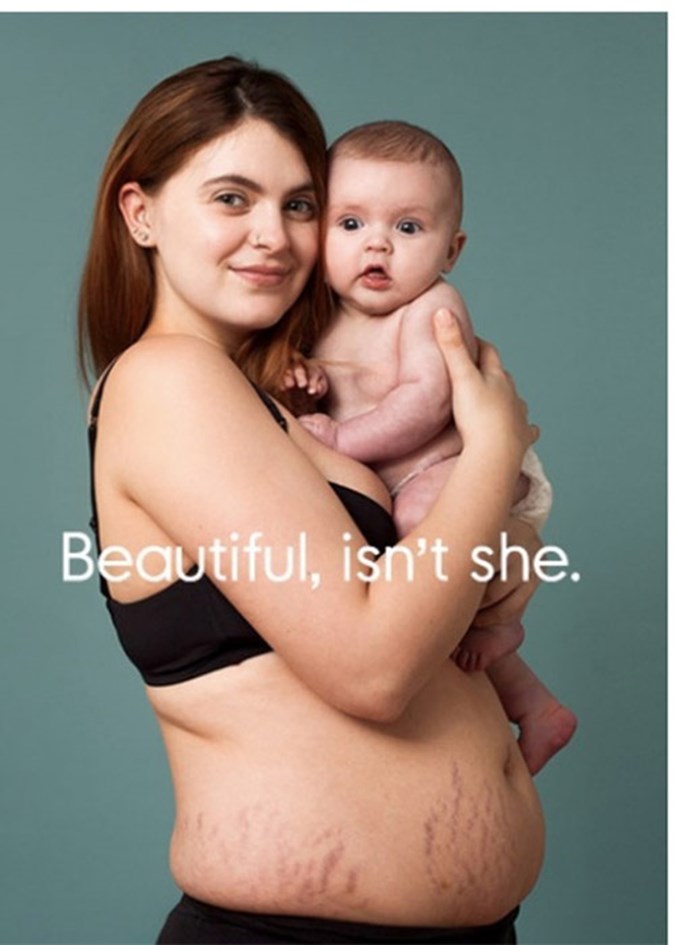 New mum Kesia is posing in her photo 17 weeks after she gave birth. "I always knew my body would be different after giving birth," she said on Instagram.  "However, I didn't expect my mind to take so long to get used to seeing myself. I was never "skinny" but I put on more weight than I thought I would."
She added, "A lot of friends had babies close to me and they post online about their bodies, and I do feel upset sometimes that I haven't bounced back in the same way they have. I know every woman is different and I am not as hard on myself anymore. I wanted to take part to show people that it is normal to look like this after having a baby. I want to show the baby is more important than the marks!"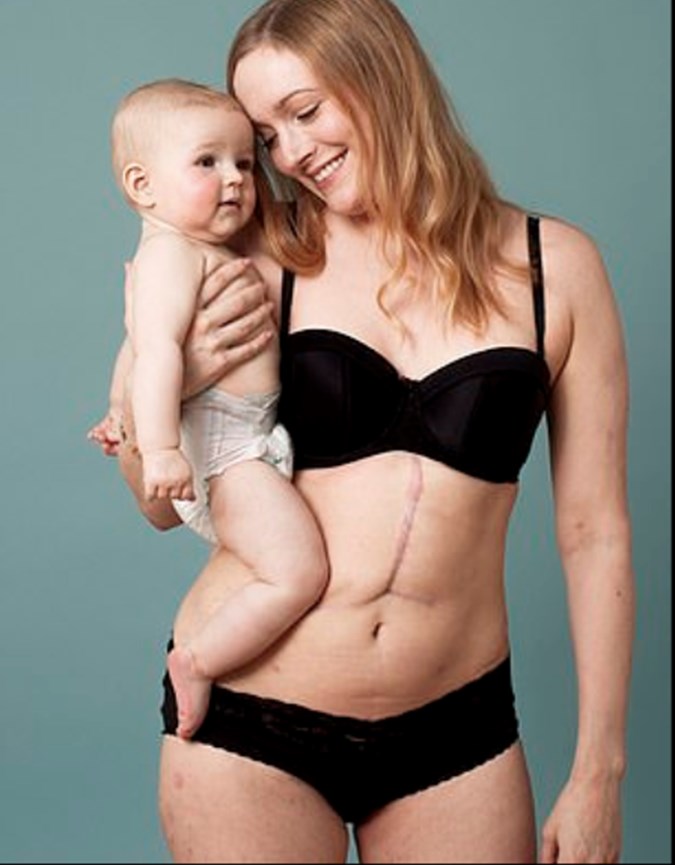 For Louise, 31, the campaign is a very personal decision - she almost died after giving birth to her daughter, Amelia and has been very insecure about her body following emergency surgery. 
"I wanted to be photographed to highlight an aspect of motherhood that's rarely spoken of – what happens when there are serious complications," she said.
"After giving birth, my blood pressure plummeted and doctors discovered my kidneys and liver were failing because of a rare pregnancy-related disease. When Amelia was six days old, I underwent a liver transplant. As I recovered, I struggled to accept what had happened to me. I'd been left with a huge scar down the front of my torso and across my stomach. I'd also lost a great deal of weight and couldn't eat much, so my strength had diminished."
"I decided to get involved in the hope it would help me accept the changes in my body and boost my self-confidence," she added. 
The Mothercare campaign has been hailed as a great success by mums from all over the world who believe the tide is turning and mothers DON'T want to see perfect celebrity bodies just weeks after birth.
"It makes everyone feel crap about themselves," said one supporter on Instagram "At least now I know I am normal and for a long time I didn't know that."
What do you think of the campaign?