Prince William makes sleep joke all parents can relate to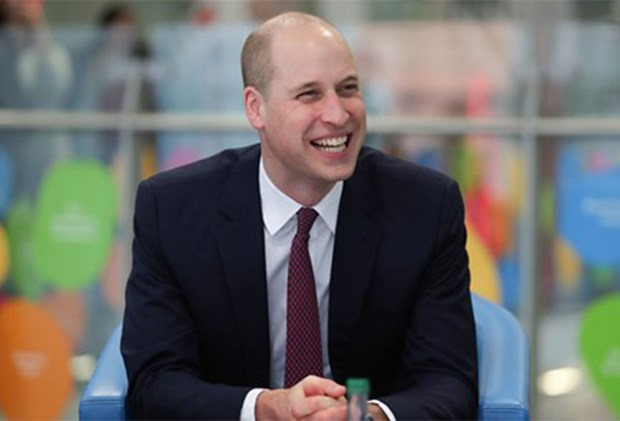 No wonder you're smiling, Wills!
Digital News And Entertainment Editor / September 27 2018
Prince William, a proud father of three, has made an all too relatable comment about parenting while enjoying his tour of Africa this week.
Speaking in Namibia, the 36-year-old royal said his wife Kate Middleton was "immensely jealous" she was not able to join him, and he joked: "Particularly as I'm looking forward to a few good, uninterrupted sleeps this week, away from my wonderful children."
Kate is back in London with George, five, Charlotte, three, and Louis five months. 
William's visit to Namibia is very much focused on conservation.
"This is an issue very close to my heart, and I know is a matter of deep pride to you all as well," he said.  
Despite his desire to 'get a good sleep', William was up and about at 5am on Tuesday to explore the countryside of the Kunene region, eventually spotting an elusive black rhino.
William teamed with Save The Rhino Trust and another of his long-standing charities, Tusk Trust, as part of his United for Wildlife coalition to end wildlife crime.
"This why I wanted to come to Namibia — to listen and learn," he said in a statement.
"It is also why Namibia's voice on these difficult subjects at the upcoming conference on the Illegal Wildlife Trade in London in October is so important."
"I was staggered by the beauty and sheer remoteness of this incredible landscape. And I was humbled by the dedication of the rangers who protect the unique population of desert rhino from poachers."

Grace is our Digital News and Entertainment Editor. When not stuck in a seemingly endless Instagram scroll, you'll find Grace with her head in a good book.