Woolworths & Coles announce huge changes to weekly specials catalogues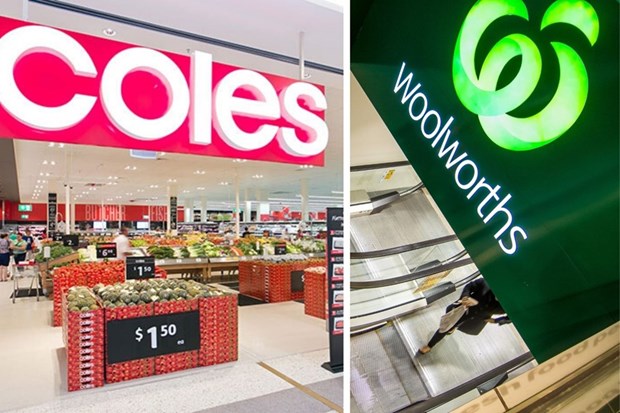 'Due to the current challenges, we are unable to provide a large number of specials this week.'
Woolworths' weekly 1/2 price and discounted catalogue specials have always been a favourite amongst Aussie shoppers - especially in our troubled economic times. 
But if you've noticed that today's Woolworths catalogue was a little light on when it comes to big-name reductions, you're not wrong. 
The supermarket giant has confirmed that they have been 'unable to provide a large number of specials' in their current catalogue due to the demands of the coronavirus.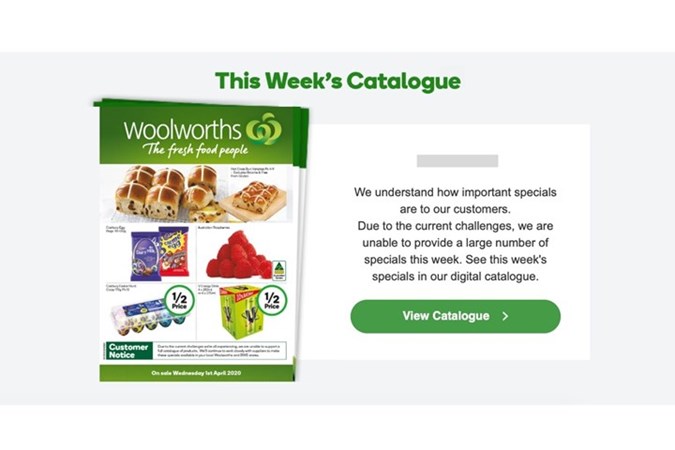 Woolies issued the statement to regular shoppers via email, agreeing that they 'understand how important specials are to our customers.'
They add: 'Due to the current challenges, we are unable to provide a large number of specials this week.'
Speaking to New Idea Food, a Woolworths spokesperson explained that they're working to offer more specials in the coming weeks. 
The spokesperson says: 'We understand the uncertainty facing households right now and remain focused on offering quality food and groceries to our customers at competitive prices.
'As we reset our stock supply position after weeks of unprecedented demand, we're working to reinstate many of the specials our customers know and love. 
'This week we have hundreds of items on special in our catalogue and we expect more to follow in the weeks ahead.
'We continue to offer thousands of everyday low prices on key essentials through our Prices Dropped and Low Price Always programs.'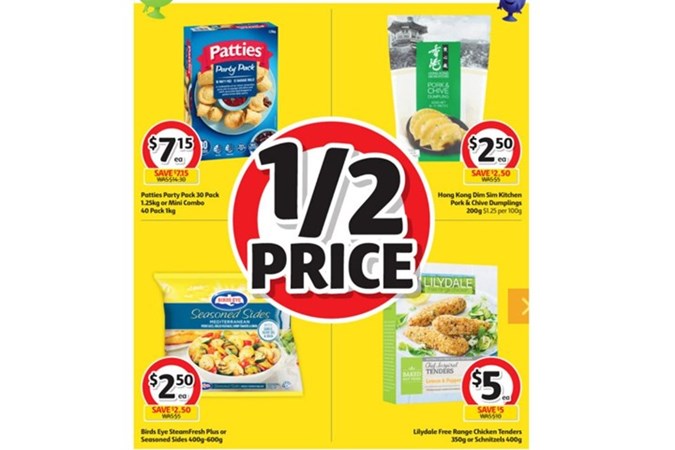 Coles, meanwhile, has also announced that they've stopped sending out weekly special catalogues to households due to uncertainty over stock levels across Australia. 
Says Coles: 'We know how important the Coles catalogue is for customers to build their shopping list and help them get the best value groceries each week.
'As a temporary measure, we have reluctantly decided to not distribute the Coles catalogue to households from this week.
'We do not want our customers to be disappointed that the specials they have spotted in the catalogue are not available at their local store due to the unprecedented level of demand we have seen in recent days.
'We will still continue to have a wide range of products on special each week in store and encourage customers to keep an eye out on the yellow tickets when they visit their local Coles store.'
Originally published on New Idea Food.

Amy Sinclair is a former editor who loves all things food, cooking and eating - especially the eating! When she's not looking after her three children, you'll find her in the kitchen or busily hiding online shopping purchases from her husband.