Coronavirus: 5-year-old forced to wear sign so mum isn't judged when grocery shopping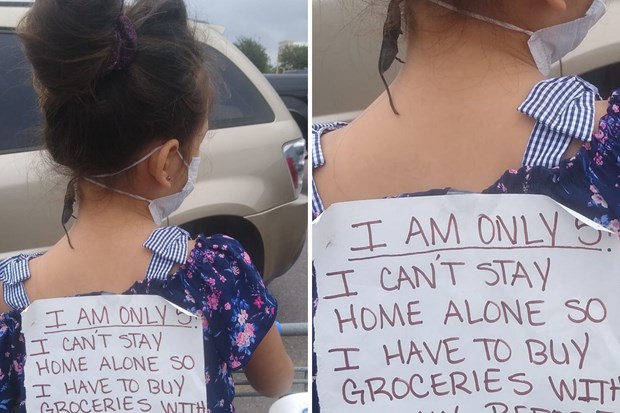 "i just know some dumbass will take a picture & talk sh*t on social media"
Supermarkets have strict social distancing policies in place. Households are advised to nominate one person to do the weekly shop, discouraging making it a family affair.
Single mum MaryAnn Fausey Resendez has taken to making her 5-year-old daughter wear a sign when they are out grocery shopping.

MaryAnn says she was tired of being judged by others  saying: " 🤣🤣🤣The sign I made her wear cuz i just know some dumbass will take a picture & talk shit on social media not knowing all the facts"
The sign read: "I am only five. I can't stay home alone so I have to buy groceries with mommy. Before you start judging, stay back 6 feet".

MaryAnn's post has gone viral with thousands of supporters sharing her post.
One mum commenting: "STOP THE SHAMING. Its bullying. We should not have to explain ourselves."

"No judgment! I am a mother and understand! 100% Support you," said another.
The post has been shared all across the globe and has gained strong support in the UK after supermarkets reportedly have been banning children from entering its stores.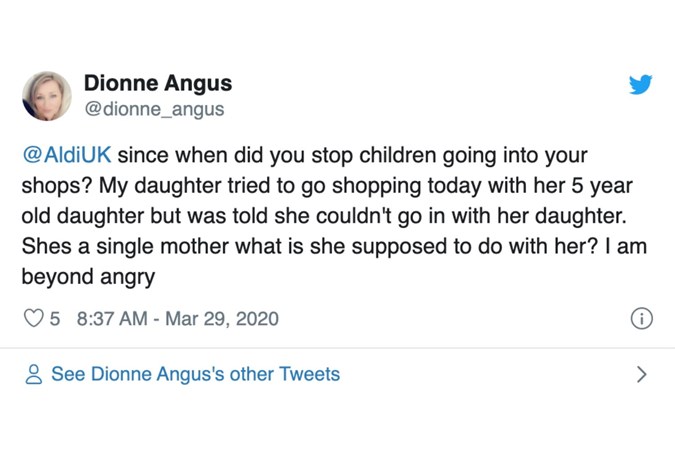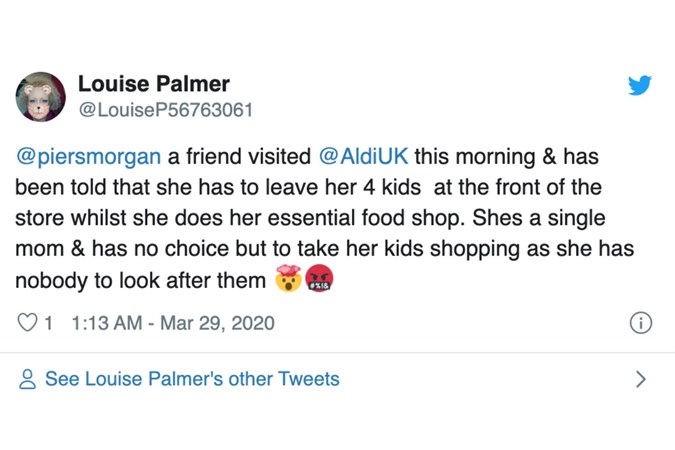 MaryAnn is a Texas firefighter, tattoo artist and owner of Lady Ink Empire Tattoo & Piercing Studios.

Michelle Connolly has worked as a photo director, social media manager and photo editor at some of Australia's biggest media companies, including New Idea. She is now editor of Practical Parenting and loving mum-of-two.