IVF Patients' Hope Restored In Covid-19 Crisis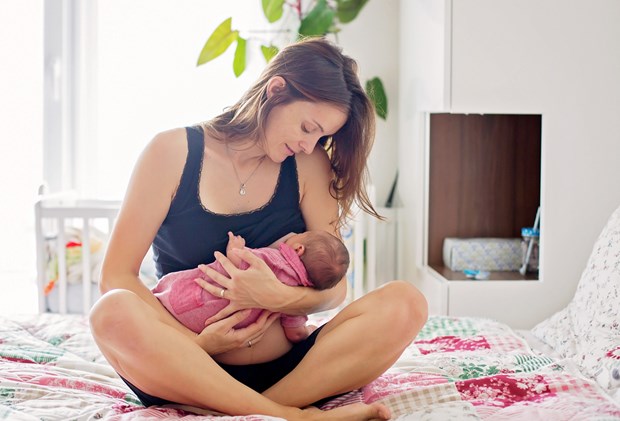 Why it's safe to try for a baby
By
Practical Parenting
May 07 2020
IVF or In Vitro Fertilisation has been the dream come true for many couples wishing to start or extend their family. However, as of April 1, 2020, the Australian government paused all non-urgent elective surgery in both public and private hospitals as the COVID-19 pandemic was straining the healthcare system. However, as of Tuesday April 21, this decision was reversed and couples trying for a family - and the medical community alike - breathed a collective sigh of relief. 
WHY THE PAUSE? IS IT SAFE TO TRY FOR A BABY RIGHT NOW?
"Absolutely, it is safe," stresses Dr Raewyn Teirney, leading Sydney fertility specialist and gynaecologist. "The Government simply paused what they considered to be non-essential surgeries, allowing only Category One and some Category Two surgeries to proceed. This was simple reason for this was to ensure there was no extra strain put on our healthcare system. However, after much campaigning by fertility specialists like myself, the government reversed this decision across the board. The pause had nothing to do with whether or not it is safe to try for a baby during this time."
SCHEDULED FOR IVF? GO RIGHT AHEAD!
"We are now welcoming patients back into our clinics and doing all we can to fast track procedures, particularly for those who may have urgency issues. This may be those who have received a cancer diagnosis, or other such illness that may affect their chances of conception down the track," reveals Dr Teirney. "Were also have plenty of other ways to help couples fall pregnant, outside of IVF surgeries."



OVULATION-INDUCTION-MEDICATION
"We are able to prescribe ovulation induction medication for women who don't ovulate frequently, for example, those who may have PCOS or some other underlying condition," explains Dr Teirney. "These drugs increase the production of follicle stimulating hormone (FSH) by the pituitary gland, thereby stimulating follicles and hence egg growth. This then improves chances of conception via timed intercourse or via Intrauterine Insemination."
 
INTRAUTERINE MEDICATION
"We can also still do Intrauterine Insemination," says Dr Teirney. "This is when we track a woman's cycle and on the day she ovulates, we put her partner's sperm through the cervix into the uterus. It is a low-tech fertility treatment that is great for younger people and in order for it to be successful, the sperm must be good quality and the woman must have open Fallopian tubes."



FERTILITY TRACKING IN CLINIC
Fertility Tracking is an essential part of conceiving and specialists such as Dr Teirney are still conducting this in their clinics using advanced, medically produced fertility tracking kits that can also be used in the comfort of your home.
"These kits are created by leading fertility specialists. They include pre-conception hormones for both men and women, tests to detect spikes in hormones that indicate when you are at your most fertile, as well as high speed digital thermometers to gauge temperature fluctuations related to ovulation. There are also fertility tracking calendars and fertility health and wellness tips and advice from highly trained medical specialists and of course, pregnancy testing sticks.

STAY ON TRACK
The overarching message for couples trying to conceive right now, is 'please don't give up hope - you can safely do so'.  
Adds Dr Raewyn: "As always, ensure you are doing all you can to remain 'fertility fit' by following a healthy diet, getting regular exercise and taking pre-conception vitamins to prepare your body for when you are eventually able to undergo fertility treatments."