Huge urgent recall: Milk pulled from shelves at Woolworths and Coles due to E. coli contamination
Authorities warn: check your fridge now
Authorities have announced an urgent recall of Dairy Farmers milk from Coles, Woolworths and IGA due to possible E.coli contamination. 
Lion Dairy & Drinks has pulled its Dairy Farmers 1L Full Cream white milk products with a use by date of 25/02/2020 and its Dairy Farmers 3L Full Cream white milk products with a use by date of 24/02/2020 from shelves.
The affected milks have been sold in Woolworths, Coles and IGA in NSW. 
E. coli can cause serious illness to chose affected - symptoms include diarrhoea, stomach pain, nausea and vomiting and pneumonia.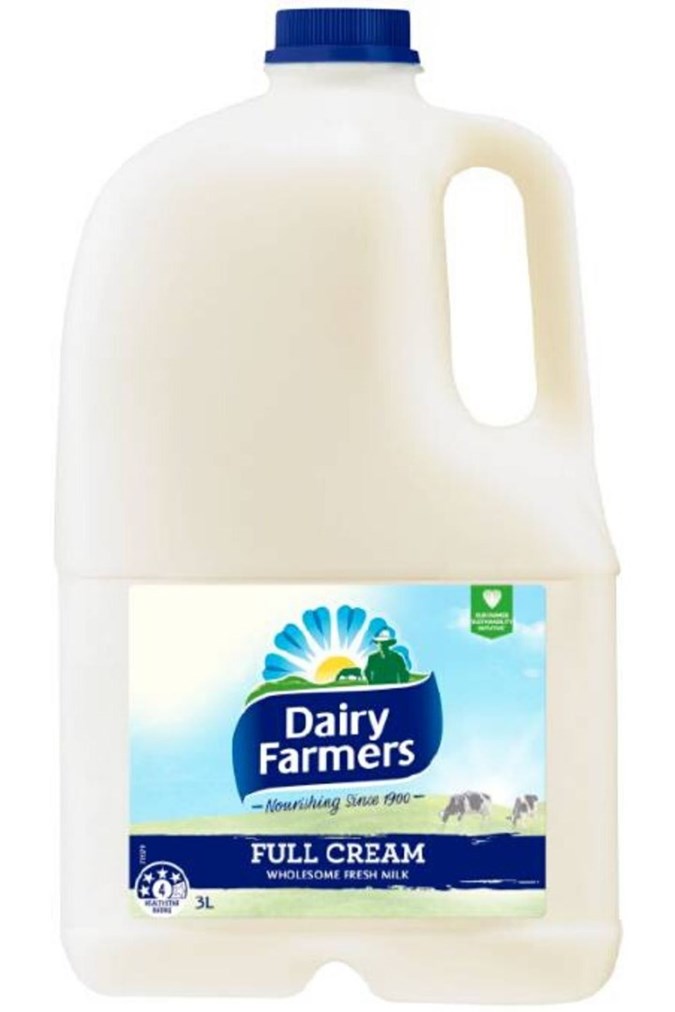 Shoppers are warned to not consume these products and dispose of them immediately. 
'Lion Dairy & Drinks is committed to the highest standards of quality and safety,' said the company.
'Consumers and customers can be assured that we are undertaking a thorough investigation and will put in place steps to mitigate it happening again.'
Originally published on New Idea Food.

Amy Sinclair is a former editor who loves all things food, cooking and eating - especially the eating! When she's not looking after her three children, you'll find her in the kitchen or busily hiding online shopping purchases from her husband.