The celebrity chef dads that have big families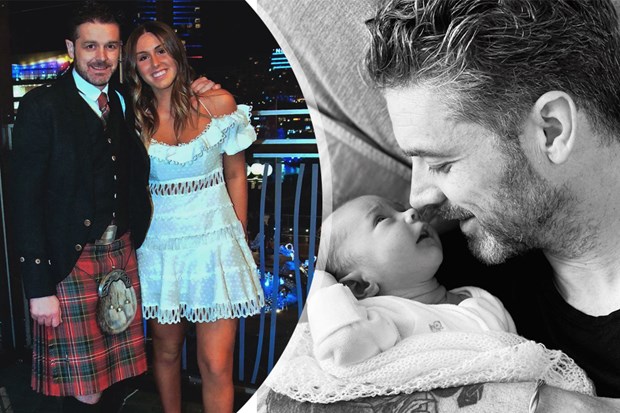 They're used to feeding the masses at work AND at home
By
Rebel Wylie
Editor / November 10 2020
There must be something about the busy environment of their famous kitchens that makes them want to recreate that chaos at home, because a little deep dive into the personal lives of some our favourite celebrity chefs finds that many are are dads to three, four, five and even SIX kids! 
These are just some of the celebrity kitchen stars you might find with a minivan in the driveway ...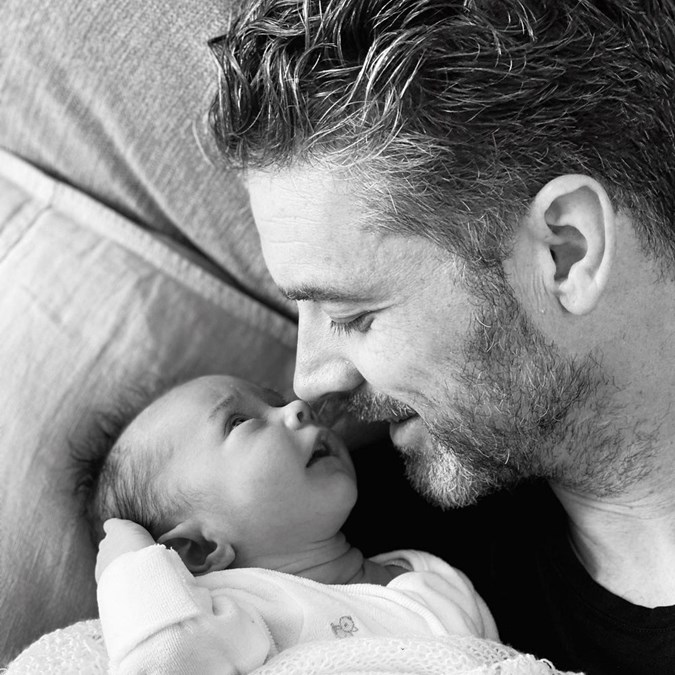 Jock Zonfrillo - Dad of 4
Junior MasterChef judge Jock Zonfrillo recently welcomed a baby girl into his family, Isla Generosa. She's Jock's second child with wife Lauren Fried.
 Jock has a two-year-old son, Alfie, with Lauren, as well as two teenage daughters, Ava and Sophia, from a previous relationships.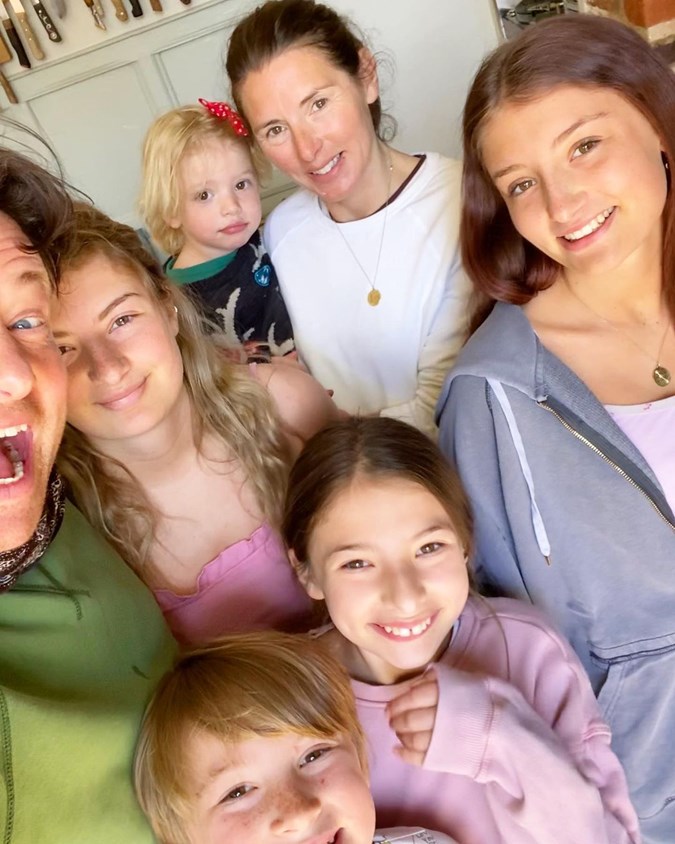 Jamie Oliver - Dad of 5
"Petal and Buddy always seem to need me, and it's quite nice to be wanted. When they hurt themselves, they're like, 'Daddy! I want Daddy!' And that's a good feeling. What's hilarious is that when they do it, their mum says, "I've been here all day looking after you, and he just waltzes in and you want him!"'
45 year old Naked Chef, Jamie Oliver and wife Jools share 18yo Poppy, 17yo Daisy, 15, 11yo Petal, 10yo Buddy, and 4yo River.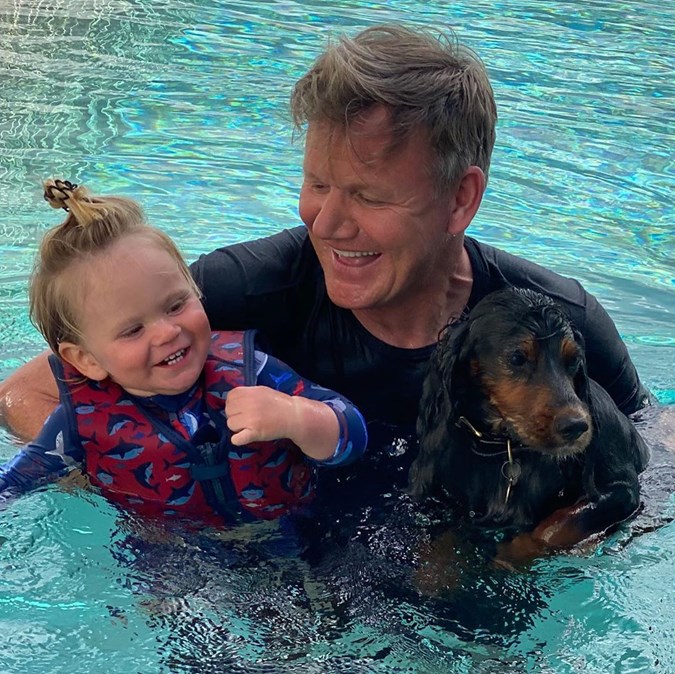 Gordon Ramsay - Dad of 5
I had a very humble upbringing—loved by my mother and, I think, loved by my father, but I was desperate to get out the sh**hole I was in. I didn't want to turn out like my dad. I didn't want to live in a council house and put my kids to school with second-hand clothes. You strive to better yourself."
53yo Gordon Ramsay shares five children with long-time wife, Zanna. Meghan, their oldest, is 21, Holly and Jack, who are twins, recently turned 20. And Matilda, who goes by Tilly, is 17. Then there is a huge age gap between the older siblings and baby Oscar (pictured) who was born in April 2019.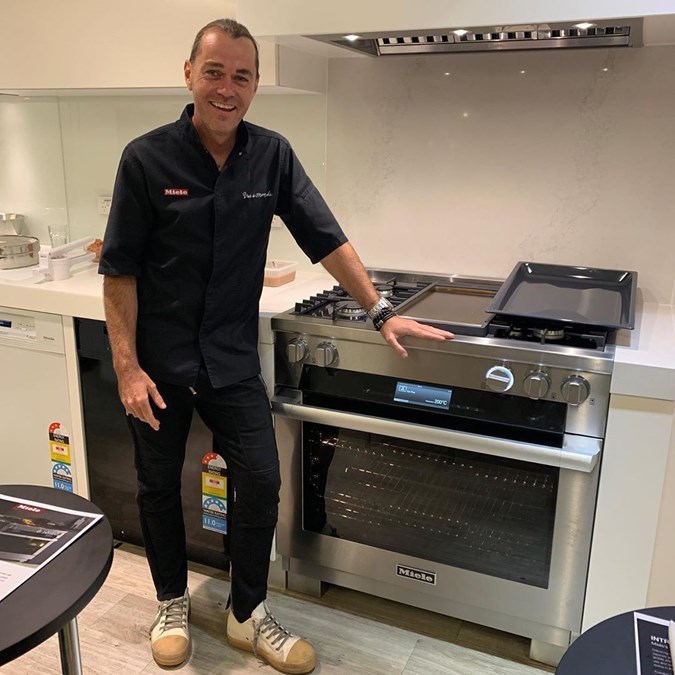 Shannon Bennett - Dad of 6
"The energy you need with children makes being a restaurateur and chef seem relaxing!"
44yo Aussie chef, Shannon Bennett from Vue de monde shares six children with ex-wife, Neighbours alum Madeleine West.
The pair share: 14yo Phoenix, 12yo Hendrix, 10 year old Xasha, 8yo Xanthe and 6yo twins Xalia and Margaux.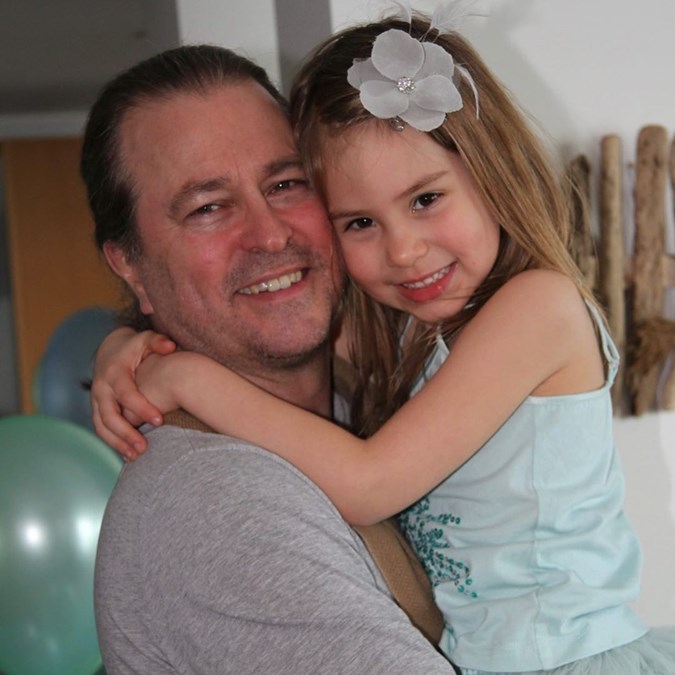 Neil Perry - Dad of 3
"Well, I've had three goes at fatherhood, so I'm no expert. But Sam [wife Samantha] and I have been together for 18 years now. I think it comes down to incredible patience from her, and me understanding that she and the kids have to sacrifice a lot."
63yo Rockpool legend, Neil Perry shares daughters 15yo Macy and 13yo Indy with wife, Samantha Perry, while Neil also has a daughter, 25yo Jospehone from a previous relationship.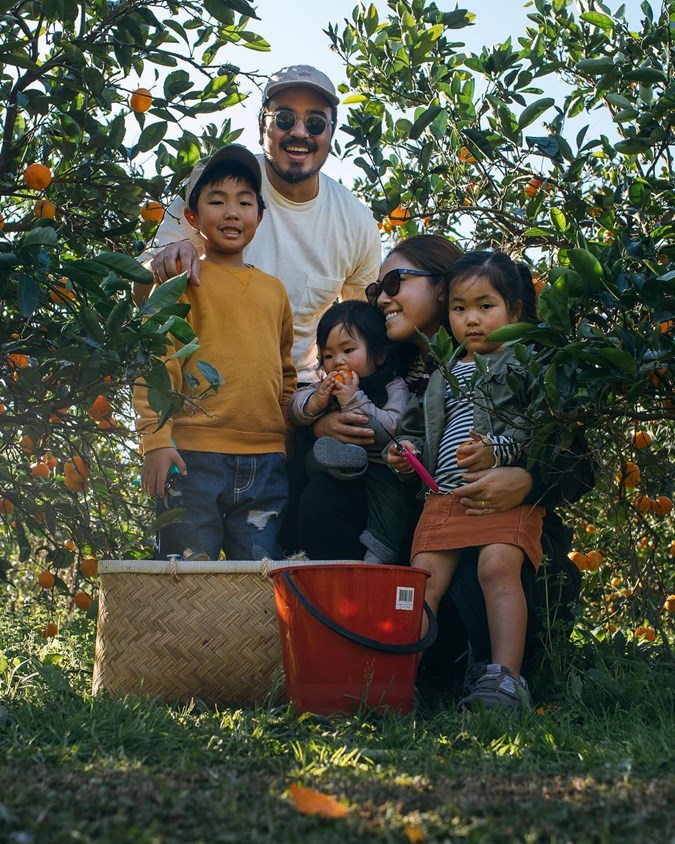 Adam Liaw - Dad of 3
"Nobody has all the answers when it comes to being a great dad. The tack I've always taken with fatherhood is to do it by example. With each year that passes I feel I'm becoming more like my own dad – down to the brand of paint I buy."
42 year of Masterchefl alum, Adam Liaw is a dad to 7yo Christopher, 4yo Anna and 1yo Benji with wife, Asami.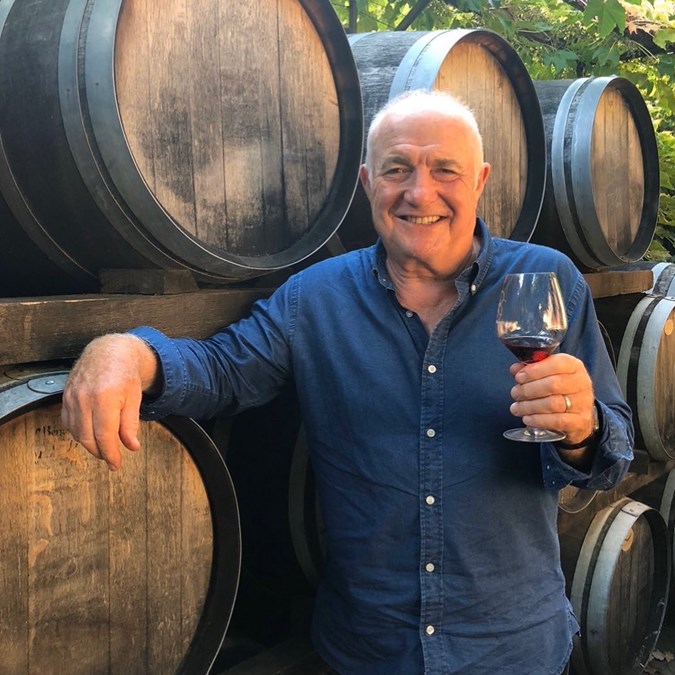 Rick Stein - Dad of 3
Beloved 73yo chef, Rick Stein shares three adult sons, Edward, Jack and Charles with ex-wife, Jill Newstead who are all invlvolved with the family Stein hotel and restaurant business.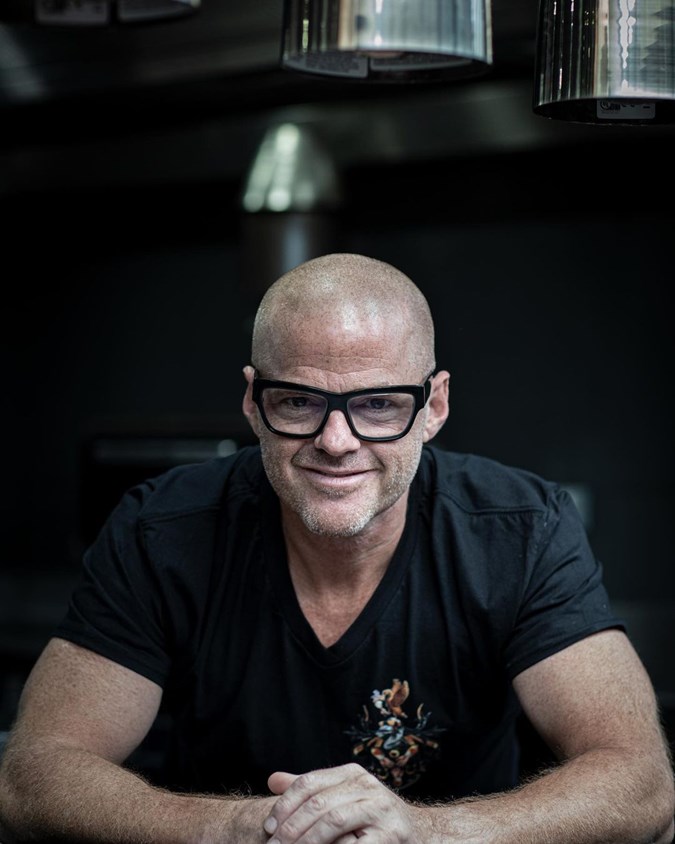 Heston Blumenthal - Dad of 4
He's the master of making food items look like completely different things, so dinner time with toddlers should have been a breeze for 54yo Heston Blumenthal who has three adult children: 27yo Jack, 25yo Jessie and 23yo Joy who he shares with ex wife, Zanna Blumenthal.
Heston also shares a 2yo child with his second wife, Stephanie Gouveia.
In an interview with Event magazine, the TV star opened up about the guilt he felt for not spending enough time with his children. "I remember I had a back operation over Christmas when we were closed at The Fat Duck," he explained. "I was on crutches, putting up decorations with my son Jack, and he said, 'This is the first time we've done this, Dad.' He was 13 or 14. For some reason I thought, 'Isn't that cute?' But then it struck me, 'Oh my God, this really is not right.' I carried that regret for a while, along with other regrets."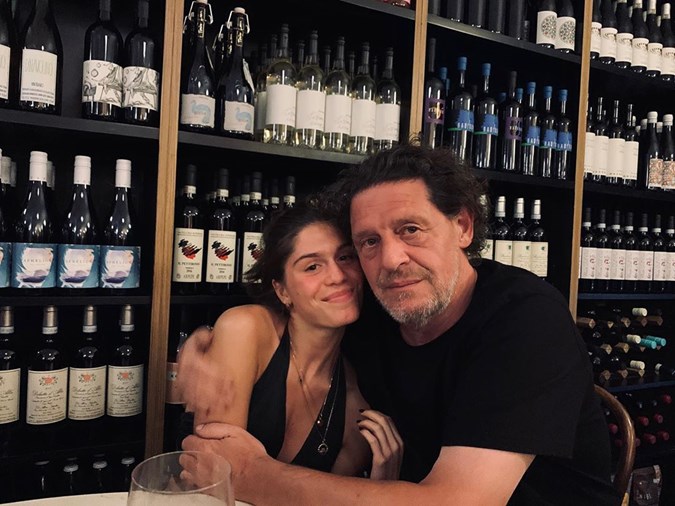 Marco Pierre White - Dad of 4
"Like most fathers I would do anything for my children and I've worked very hard at trying to be a good father. I want to give them education, security, everything I never had. You can't criticise unconditional love, which is what I've given as a parent. I know I've sometimes over-spoiled them but I can't help it."
Another chef-dad who has had a lot of mouths to feed is 58 year old, Marco Pierre White who is a dad to 30yo Letitia White from his first marriage to Alex McArthur. He also shares 26yo Luciano White, 25yo Marco White Jnr and 18yo Mirabelle White (pictured) with his third ex-wife, Matilde Conejero.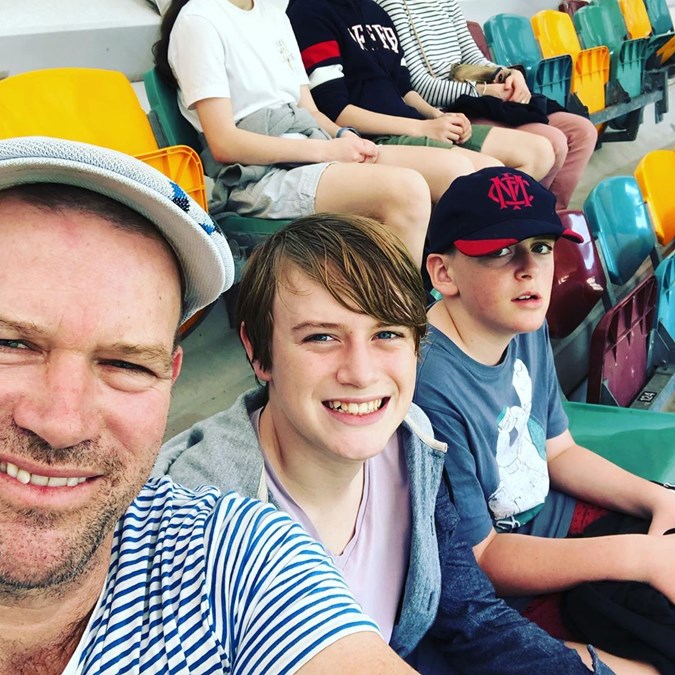 Ben O'Donoghue - Dad of 3
50 year old Aussie Surfing the Menu chef, Ben O'Donoghue shares three children, Ruby, Herb and Cash with wife, Dee.