The best post winter skincare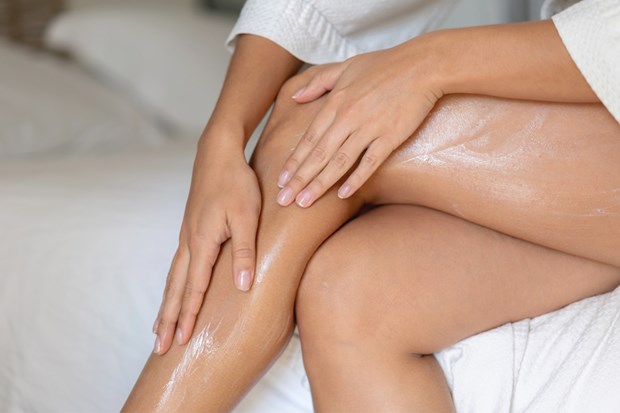 Re-hydrate skin, seal in moisture and improve circulation.
By
Practical Parenting Team
August 20 2020
Now that it's beginning to warm up and spring is not just a distant dream, it is time to get your skin back on track.
We had a chat with founder and pharmacist of les huilettes, Pascale Gal, an expert on oils, to help boost our motivation and get our skin on track for the warmer months.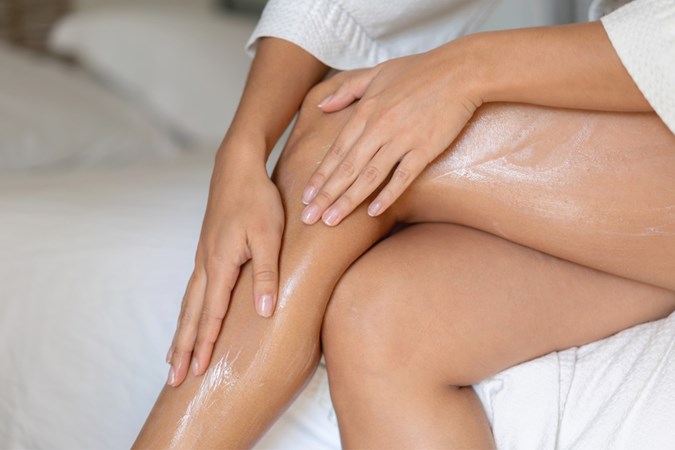 Shower power
Pascale recommends dry body brushing in the morning before showering.
"It's important to use sweeping, upward movements towards the heart to activate the lymph and microcirculation. This will leave your skin smooth and tingling, and it only takes two minutes every two days to feel the benefits," she says.
Weekly exfoliation is also key; try using a salt or sugar-based scrub on dry skin for a beautiful, detoxifying and toning ritual. Cleared of dead cells, your skin will be ready to receive all the active ingredients from your favourite body oil or a rich cream, increasing its effectiveness and results.
Another piece of advice is to finish your shower with a cold-water-jet 'Scottish' shower – a shower that finishes with at least 60 seconds of cold water.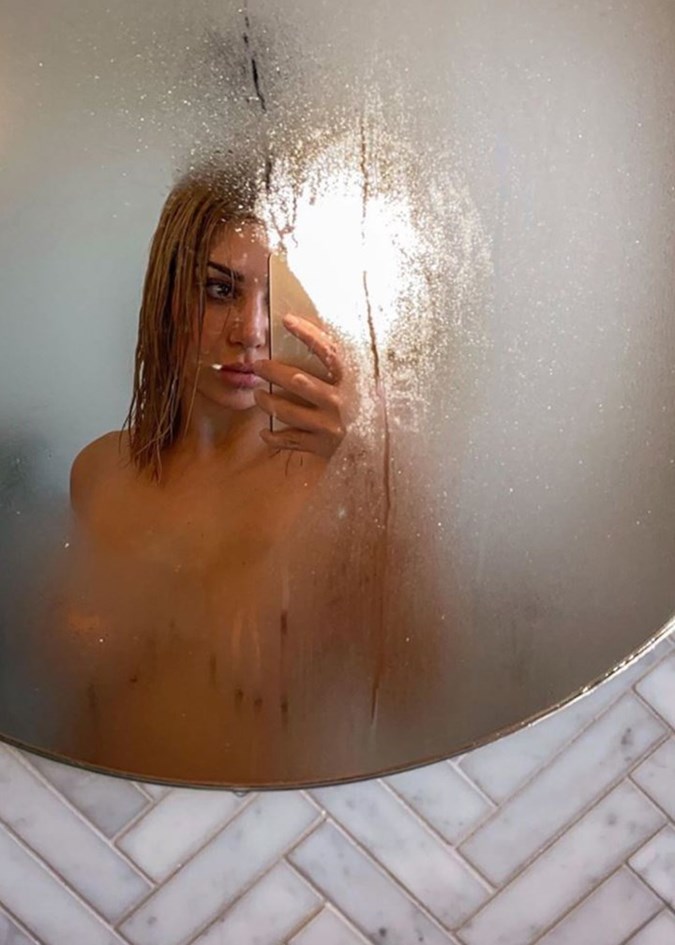 Boost circulation in the body
The best way to activate lymphatic and blood circulation is daily physical exercise. Try varying it according your mood or preference. Surfing, jogging, walking, yoga – there are no rules!
The yoga 'candle' pose is ideal to relieve the legs (hold the posture for 5-10 minutes), and the best would be walking in the sea for a guaranteed thalassotherapy effect.
Think of coupling exercise and care rituals with food supplements to boost the circulation.
Minimise markings
You need to maintain your skin's elasticity to prevent the appearance of stretch marks. Look to nourish skin on a daily basis with vegetable oils rich in omega-9, such as avocado oil. These oils boosts collagen production and work to prevent the breakage of the skin's elastic fibres.
To reduce cellulite, regular massage (or self-massage) is ideal to activate circulation. Use stimulating and draining EO-enriched oils such as pistachio mastic, grapefruit or cypress for the massage.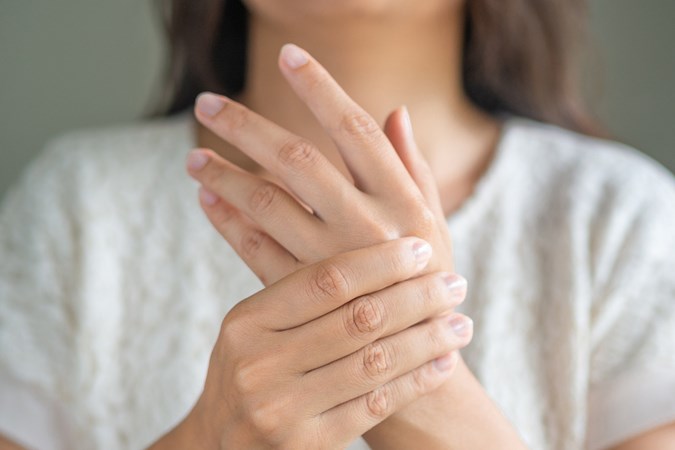 Oils vs creams
Technically, (vegetable) oils deeply nourish and prevent dehydration. Sagging skin and the appearance of stretch marks can be prevented in the long term, just with daily application. It's up to each person to find the right oil – more or less dry – according to their skin type.
Creams are said to be moisturising because they are mostly made of water.
They bring comfort to the application. Cream or oil, it is a question of preference, of the state of the skin.
Lock in moisture
I always recommend applying your body cream or oil to damp skin after showering, to make it easier to apply and massage in.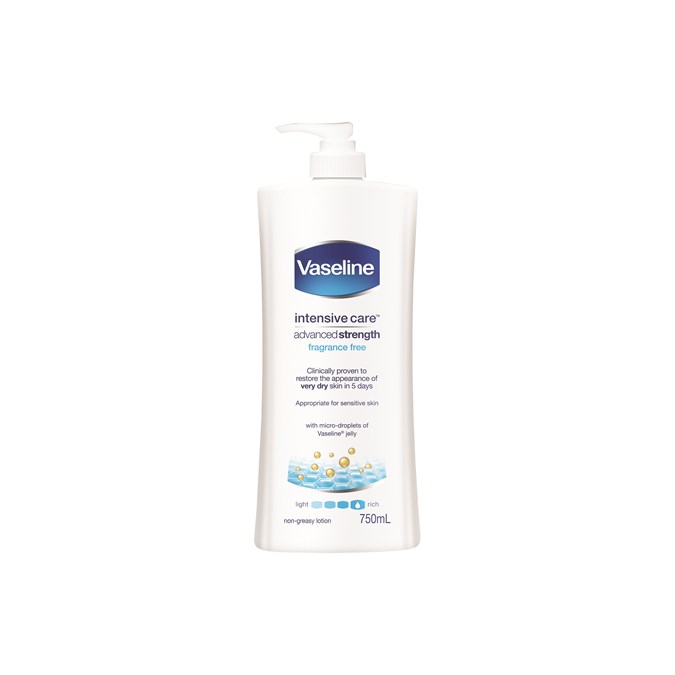 Practical Parenting recommends Vaseline Advanced Strength Body Lotion

Vaseline Body Lotion Advanced Strength 750ml is fragrance Free and is Clinically proven to restore the appearance of very dry skin in 5 days.. In our Advanced Strength Lotion, we've combined micro-droplets of Vaseline® Jelly with a fast-absorbing, non-greasy formula with 2x more moisturisers than core Vaseline Lotions.
The result is a skin lotion that moisturises to restore the appearance of very dry, sensitive skin; leaving it looking and feeling healthier. Vaseline® Petroleum Jelly is the original wonder jelly. Vaseline has long been used to manage symptoms of many severe skin conditions. It literally melts into the skin, flowing into the tiny cracks caused by dryness where moisture is needed most. In this way Vaseline acts as an extremely powerful skin moisturiser to provide a barrier against water loss from already dry skin and help protect against the effects of weather and exposure.
Our petroleum jelly is triple-purified to be 100% pure. Vaseline® believes that truly healthy skin starts with deep moisture. It's not something you get by masking problems or through quick fixes. We know this because we are the original skin experts. Founded in 1870 by Robert Chesebrough, Vaseline® has been safely helping care for skin for over 140 years.
Restores the appearance of dry skin
Absorbs fast for a non-greasy feel on skin
Leaves your skin deeply moisturised and looking healthier
With microdroplets of Vaseline Jelly
Calms and soothes dry, irritated skin
Use after every shower
At a recommended retail price of just $12.99, it's an absolute steal too!