We've Found The Perfect Inappropriate Christmas Baubles To Farewell 2020 In Style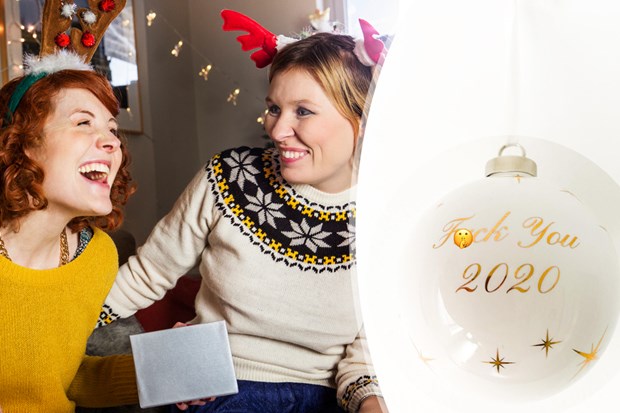 The cheeky Sydney company wants you to give a festive middle finger to the worst year in recent history!
By
Practical Parenting Team
October 14 2020
Though it might not feel like there is much to be festive about this year, Christmas is hurtling towards us regardless, and as we limp over the finish line of 2020, two Mum's have created the perfect decorations for your tree.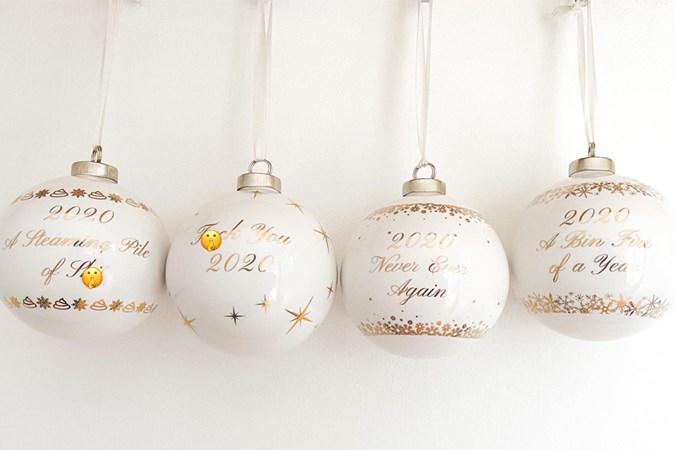 Sydney pair Alex Carlton and Bek Day have launched their bauble business, aptly named "Feck The Halls", and you're going to want to click 'add to cart' before you're finished reading this article.

Offering four 2020-themed baubles, the company wants you to give a festive middle finger to the worst year in recent history.

"F**k You 2020" is their most straightforward sentiment, while "2020: A Steaming Pile Of Sh*t" is more specific in its criticism. Never fear though, if you're looking for a less sweary option so that you don't offend Granny or shock the kids, there's the rueful "2020: Never, Ever Again" and "2020: A Bin Fire Of A Year."

You can grab one for $19.95 or the whole set of four for $59.95, with co-founder Alex pointing out they're the perfect price for those office Kris Kringle gifts.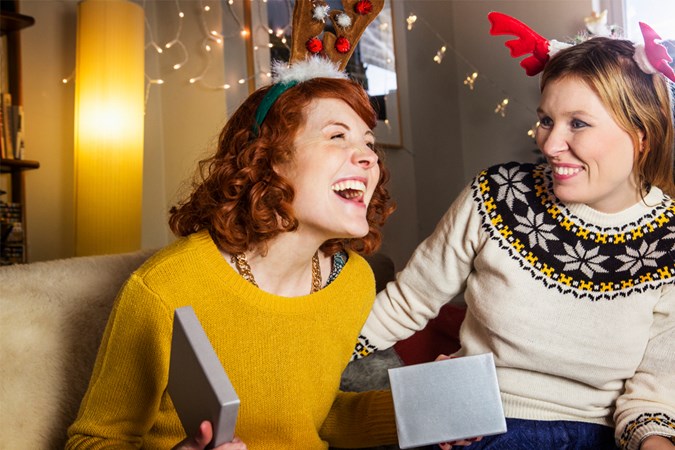 "Everyone - and I mean literally everyone - has had a pretty crap year this year," she says, "on top of a global pandemic, a recession, ongoing racial injustice and shudder homeschooling to contend with, it's been awful on a global scale. But it also seems like so many people we know have experienced personal tragedy as well. It's been, like the bauble says, a real bin fire of a year."

"As one customer commented," adds Bek, "it's the year that we'd all rather forget, but never will, so why not remember it with a good dose of grim humour, because if you don't laugh, you'll cry."

If you're in the market for a particular sentiment, it's best you get in quick, as stock is limited and the relentless nature of this hell-year has seen baubles flying off the shelves already.

For more information, follow Feck The Halls on Instagram or Facebook, or visit their website at feckthehalls.com.au.