My Little Pony introduces same-sex couple onto the show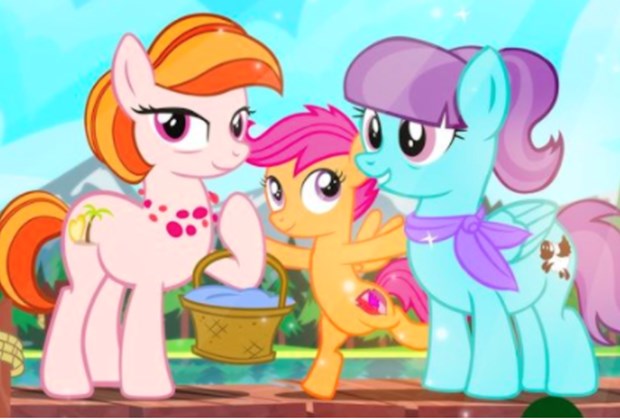 Just in time for Pride Month
Content Editor / June 13 2019
This year marks the final season of the wildly popular kids show, My Little Pony: Friendship is Magic.
But before the show wraps, it's going to see some groundbreaking new storylines, including the introduction of a same-sex couple, just in time for Gay Pride month.
An episode entitled The Last Crusade reportedly introduces pegasus pony Scootaloo's guardians: Aunt Holiday and Auntie Lofty.
Scootaloo has never had any parents on the show, so the creators decided to bring in Aunt Holiday and Auntie Lofty and have made it clear that they are a couple.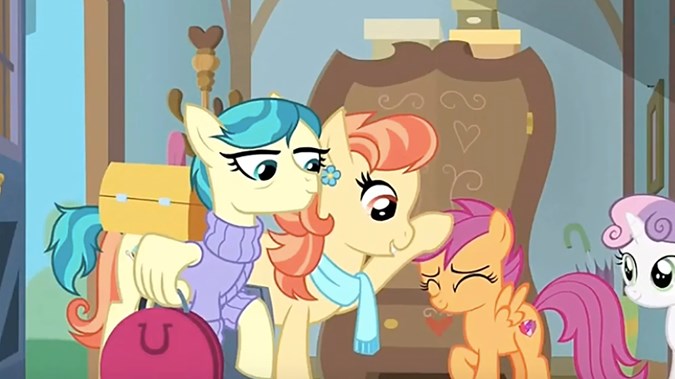 These two characters actually made an appearance previously in the book Ponyville Mysteries: Riddle of the Rusty Horseshoe.
While fans weren't initially clear whether or not the duo were together, the show's writer/producer Michael Vogel confirmed it on Twitter by captioning a pic of the two with: "What a cute couple!"
Interestingly, this is not the first time that a children's cartoon show has seen the introduction of same-sex couples, with both Doc McStuffins and Arthur featuring gay couples in their storylines too.
While these storylines have met with some controversy, many have lauded the shows for reflecting the fact that families come in all shapes and forms.

Nicola Conville has worked as a journalist and editor for more than 20 years across a wide range of print and online publications. Her areas of expertise are parenting, health and travel. She has two children; Lucy, age eight, and Nathan, age five.