Brisbane mum posts an outraged video at overly adult and sexual LOL Surprise Dolls goes viral
By
Rebel Wylie
Digital Editor / August 18 2020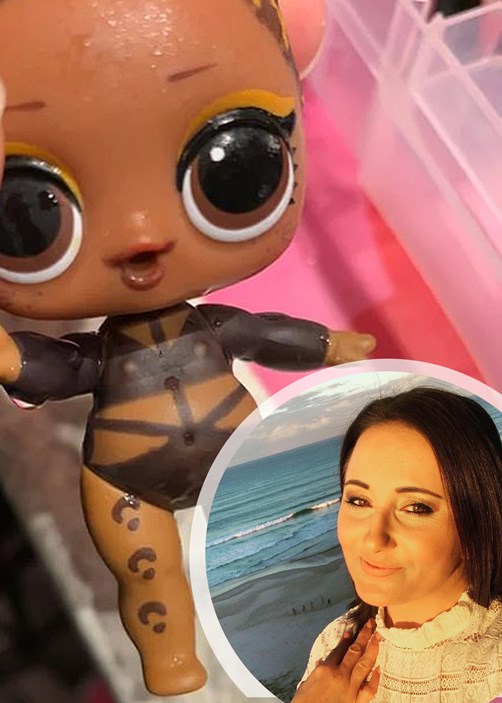 An outraged mum shares video showing L.O.L Surprise Dolls sold at Kmart and Big W changing into adult lingerie and bondage-style clothing when exposed to cold water.
By
Rebel Wylie
Digital Editor / August 18 2020
Outraged Brisbane mum, Kate Worsfold has issued a passionate warning to fellow parents after discovering that popular L.O.L. Surprise Dolls are offering quite an inappropriate surprise.
Kate shared an almost ten minute video on Saturday morning, in which she appeared, at times close to tears as her visible outrage over the discovery that her daughter's seemingly innocent dolls, once exposed to cold water, depict a much more adult theme than she and other parents would be OK with.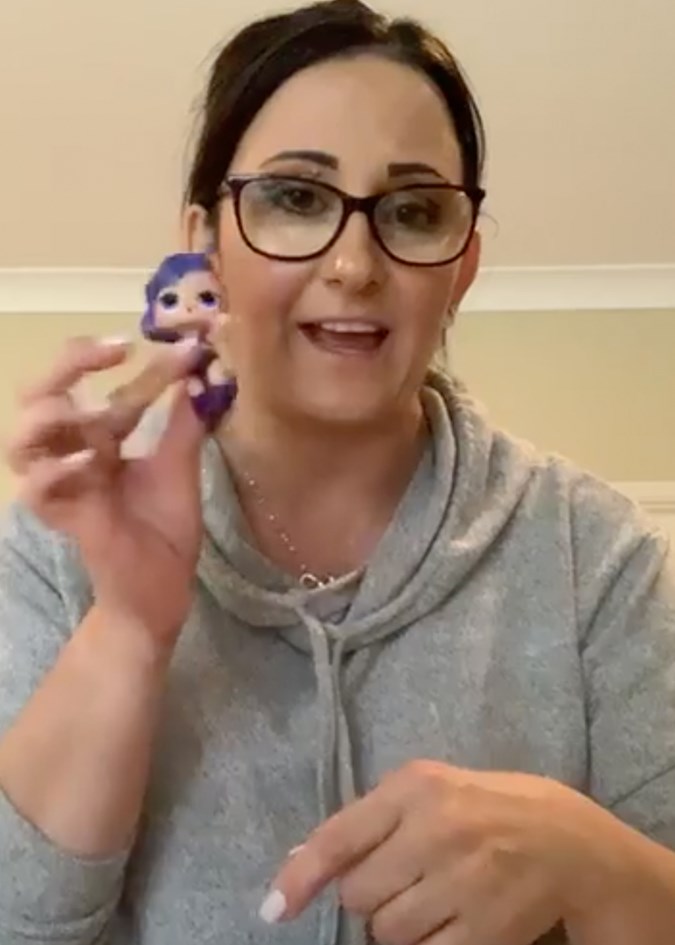 In the video, the upset mum confesses that she had been seeing stories online about overtly sexual lingerie being imprinted on the figurines, which are sold at Kmart, Big W and Target stores across the country. 
But what she found once she had dunked them into cold water, which is the idea of the toy, was much more disturbing than she had imagined.
Adult tattoos, bondage wear, asphyxiated faces, hand shackles, sexually suggestive words on underwear and more were exposed. 
"I didn't think it was possible for something like this to happen right under our noses," she says.
"This is f***ing sick s**t that is happening in the world right now and we need to stand up for our children. We need to have a voice for the voiceless."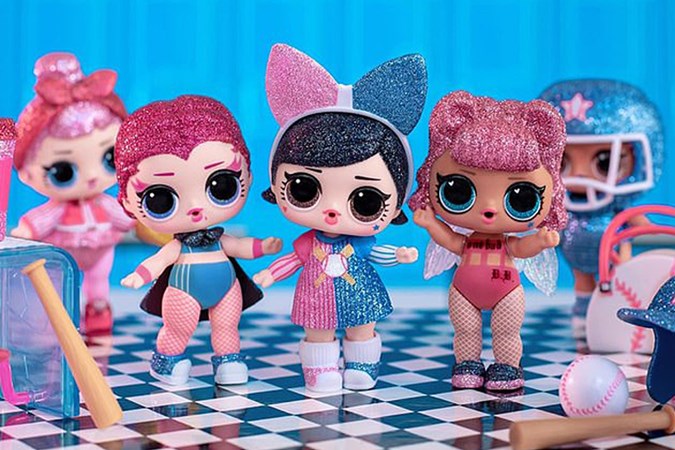 Clearly frazzled, the mum rifles through her daughter's collection and begins dipping them into cold water as she shows the audience the hours she found, including one doll whose face turns a deathly shade of blue.
"Don't know why you'd want a face turning blue, because blue to me signifies that they have no breath," says Kate.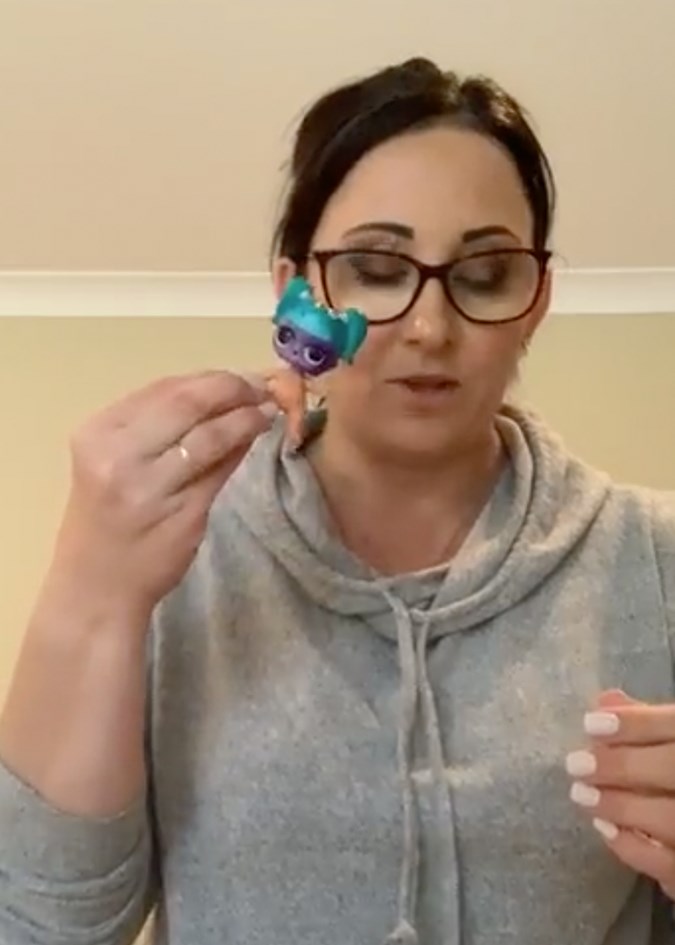 As more dolls are exposed, Kate reveals her findings of fishnet stockings, red lipstick, shaved heads and adult underwear.
"This underwear looks like bandages or tape, and starts to read 'caution' around her private parts," says Kate of one particular doll. "This is the most disgusting thing I have come across. Who the f**k thinks it's okay to put a message on a little girl's doll that has tape around her privates and shackles around her hands?"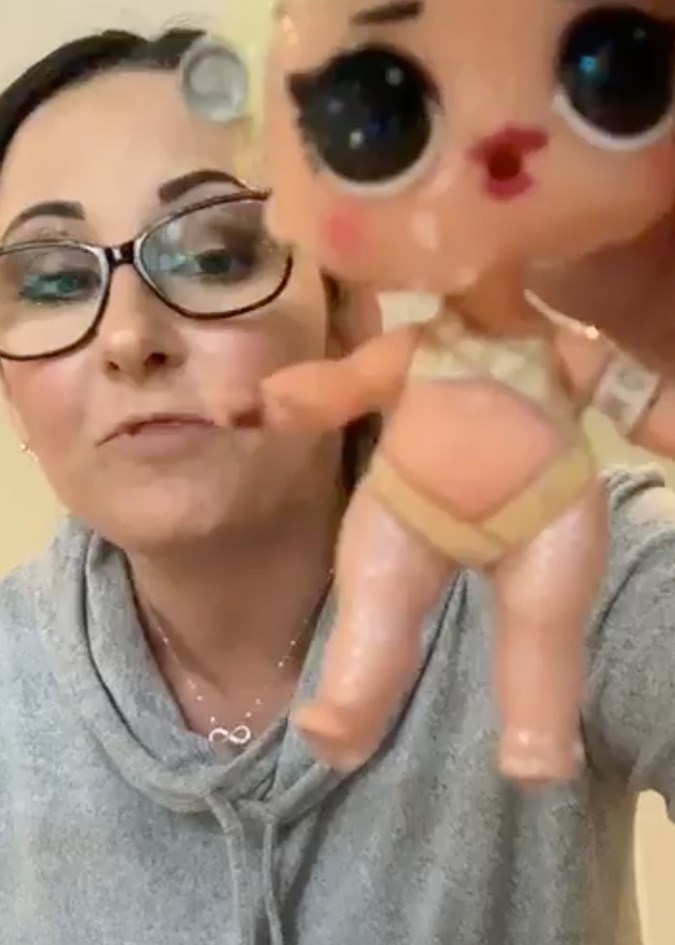 "As a mum, I am fuming and f***ing livid that my daughter has these toys in our house and I knew nothing about it," says Kate, close to tears as she urges other parents to take a stand alongside her.
"These are toys being given to our kids. We are buying them thinking they are going to have fun with these little toys and they have words on their private parts.
"It takes ordinary people like us that find this stuff and call it out, so we can protect our children. 
"As a mother I am standing up for my children and my children's children for generations to come because this is not okay.
"You need to stand with me and we need to start making some noise, because there are children out there that are suffering and these m*****f*****s think it is funny."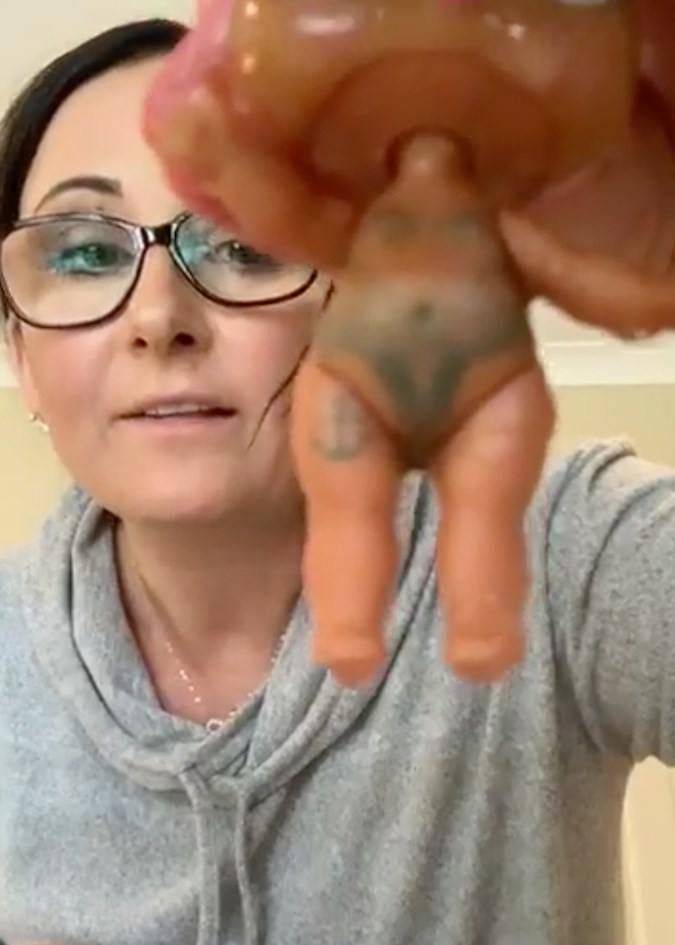 The video has since gone viral, racking up more than 5.5million views, 94k shares and almost 69k reactions of support and outrage come flooding in.
"I stand with you, Kate! As a mother and protector. Let's email these manufacturers and suppliers. We should post this knowledge in mother's groups, as well. You have every right to feel angry and upset. I hear you!" writes one supporter.
"This is absolutely disgusting. Kate thank you for helping us to wake up to this sickening mentality of whats really going on in the world. I will.also be passing this message on so thank you for this video x" shares another.
Kate has thanked everyone for their support. In a more recent post to her Facebook page she says: "I 
am overwhelmed with gratitude for all the support and ability to have this message reach so many people so we can wake people up and protect our children from this evil f***ery.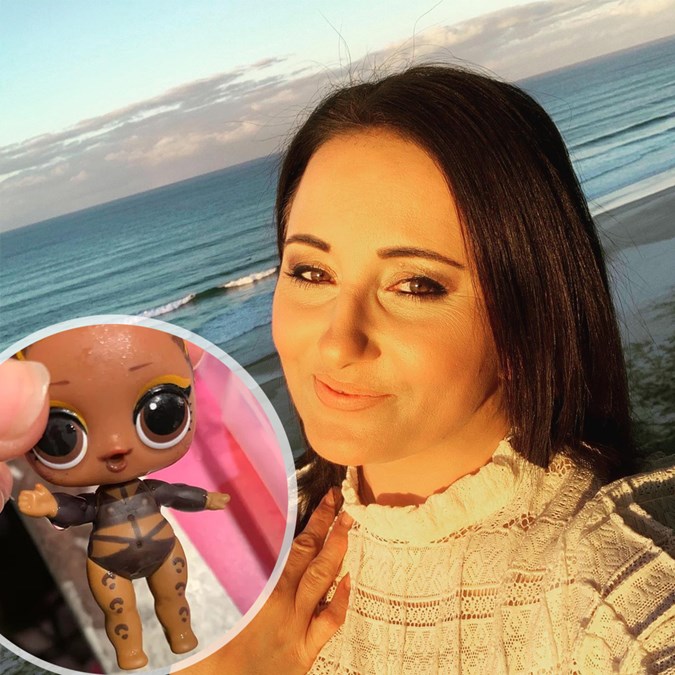 Speaking with a local publication, producers MGA SAID: "L.O.L Surprise! is a fashion-forward doll brand designed to be fun and expressive. 
"We work very hard to be a brand that listens and adapts to our fans' requests. We acknowledge the recent feedback received and thank you for bringing it to our attention.
"We have implemented comprehensive corrective measures to our design and approval process while ensuring the essence of the brand is kept intact."