Mum's warning after son seriously injures himself with the vacuum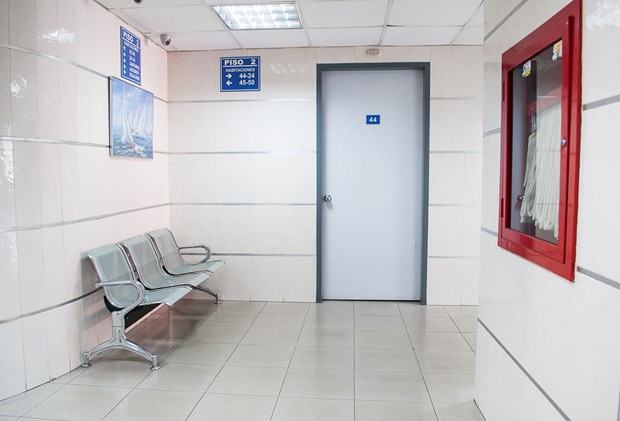 'Please please please do not let your children near the vacuum cleaners.'
By
Peter Malik
March 17 2017
A mum has warned others about the dangers of a common household appliance: the vacuum.
Posting her story on Facebook, mum Jade Bishop said she wasn't going to share what happened to her son, Theo, as she already felt like the worst mum in the world. But once she realised how common it was, she felt the need to warn others.
"So basically my little man being the inquisitive 16-month old he is, loves to follow me around while I Hoover up the house," she begins.
"Yep no big deal he even pushes it and helps me occasionally, so I turn the vacuum (Dyson) off and turn my back to unplug it from the wall. I hear Theo turn it back on. I turn my head to hear him screaming, I yank the plug from the wall and he has managed to put his thumb in the bottom of the Dyson where the bristles spin at a crazy speed. I go to him quicker than I ever have to see he's got a Nasty looking burn on his hand!
"I get him straight to the minor injuries unit (crying my eyes out panicking) thinking we would be dressed, bandaged and sent on our way to heal!"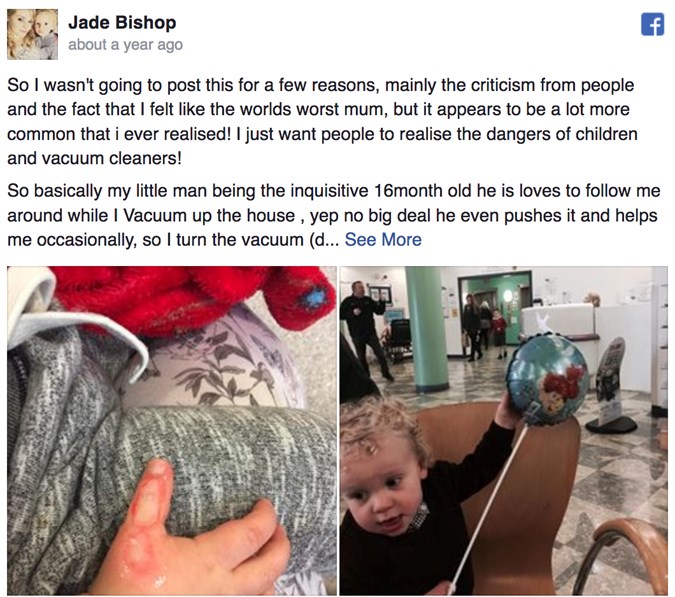 Sadly, his injuries were much worse than they first thought.
"We are referred to Bristol children's hospital to see burns specialists and plastic surgeons the next day, with a 4th degree burn and possibly exposed tendons, they are now talking about possibilities of skin grafts and surgery & nasty scarring with restricted movement as he grows, having his burn cleaned and redressed every 3 days and an appointment with specialists weekly!"
The mum finishes her post with a warning to others.
"Please please please do not let your children near the vacuum cleaners," she said.
"After talking with my nurse and her telling me just how common this kind of burn is! It makes you realise that."