Prince Harry and Meghan Markle 'royal resignation' shock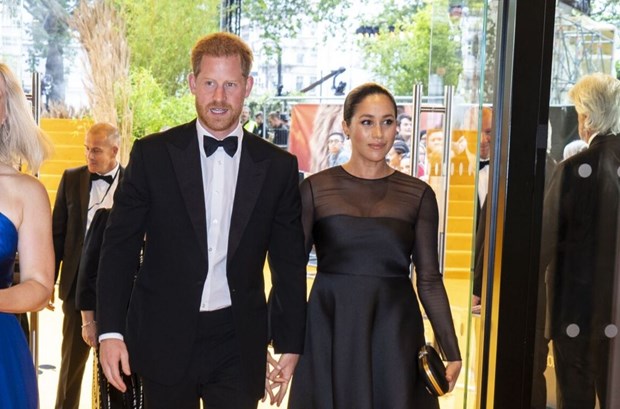 There is "nothing to stop them."
By
Chadielle Fayad
September 21 2019
Meghan Markle and Prince Harry have prompted speculation that they will leave Britain for good.
While the new parents have their fair share of supporters, they have also been met with a huge wave of criticism ever since their royal wedding this year - a fact which royal experts believe might push the royal family away from royal life altogether.
Royal commentator Richard Fitzwilliams told Express that they may follow in the footsteps of the Duke's mother, Princess Diana.
"I think it is worth remembering that Diana's 'opt-out' of public life was followed by her famous walk through a minefield in Angola and would undoubtedly have been followed by more amazing charitable activities.
​​​​WATCH: The Queen bans chat about Prince Harry and Meghan Markle
"She resigned as a patron of the majority of her charities to concentrate on a few. Her future to help others seemed to have no limit save, alas, for the tragedy of her early death.
"Harry is devoted to her memory and he and Meghan are highly unlikely to consider the possibility of ceasing to be royals in the conventional sense.
"There wouldn't be anything to stop them, the Duchess of Kent, for example, decided to reduce her royal duties, reportedly for health reasons, but it would be bizarre. It is as royals that they have the power to do good on a global scale."
Furthermore, Fitzwilliams said the Duke and Duchess have the potential to do good.
"Their fondness for celebrities has become famous, Meghan was one and loves this life, but it is important to remember the good these links can do, such as the Obamas and the Invictus Games and Oprah Winfrey and mental illness. It can only be a matter of time before they travel to the US where they will be lionised," he told the publication, adding that their impending royal tour of South Africa with their son Archie is destined for success.
"With their trip to South Africa likely to be a huge success, this may well be followed by other trips for longer periods and patronages and positions similar to the Queen's Commonwealth Trust in the Commonwealth."