Meghan Markle tells: 'Archie's been a wonderful baby'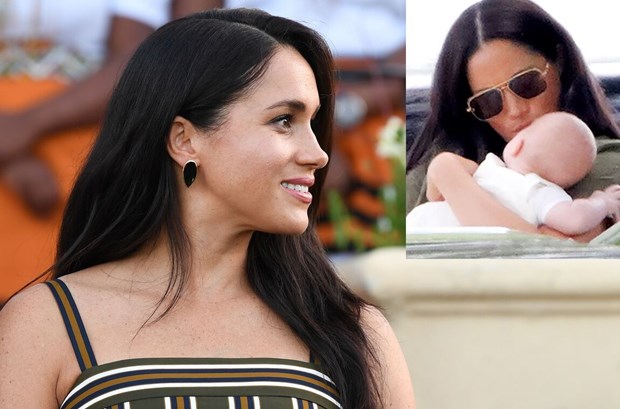 She was ever the gushing mother!
By
Chadielle Fayad
September 25 2019
Meghan Markle has revealed that her "transition to motherhood" has been 'easy' as her son Archie Harrison has been a 'wonderful' baby.
As part of their royal tour of South Africa, Prince Harry and Meghan paid a visit to a Muslim family living in the city of Cape Town yesterday, where they reportedly opened up about baby Archie.
Waseefa Majiet, a friend of the hosts Shaamiela and Ibrahim Samodien, told Hello that the Duchess "was speaking about motherhood and the transition and said that Archie was a good traveller. She said the transition was quite smooth because he's an easy baby and he was an easy traveller, Harry said he slept on his chest almost 11 hours (during the flight)."
Nazli Ebrosss Fakier, who had also joined the royal couple for tea, told the publication that Meghan said, "He's just really, really happy and an easy traveller. He's having a ball of a time, screaming and shouting." 
"His dad couldn't stop talking about him being so happy here in Cape Town and he's also so happy to be here with his family in Africa, which he loves," Nazli added.
WATCH: Baby Archie seen wearing knitted bobble hat as Duke and Duchess land in Cape Town
This isn't the first time the Duke and Duchess of Sussex have discussed Archie while on their royal tour (which is the royal baby's first official tour).
Hello reported that during a visit to the District Six Museum on Monday, Prince Harry told a member of the crowd that the flight had left Archie 'exhausted.'
"He's not grouchy, just exhausted," he said, also telling Cape Town locals that the four-month-old was mesmerised by the local landmark Table Mountain.
"He was staring out the window as we flew in.. looking at Table Mountain," the Duke of Sussex said.
During a visit to the British High Commissioner's residence in Cape Town, Meghan also reportedly discussed her son.
An anonymous guest told the Daily Mail that the Duchess spoke of the family's flight.
"They said it was the longest flight they have taken with Archie. She slept with one eye open - but he was very good."
In other news, the royal couple were pictured speaking with Marlene le Roux before they were greeted with a hug from Archbishop Desmond Tutu's daughter, Thandeka Tutu-Gxashe while at the British High Commissioner's residence.
At the event, Prince Harry gave a speech detailing his visit to Nyanga the previous day.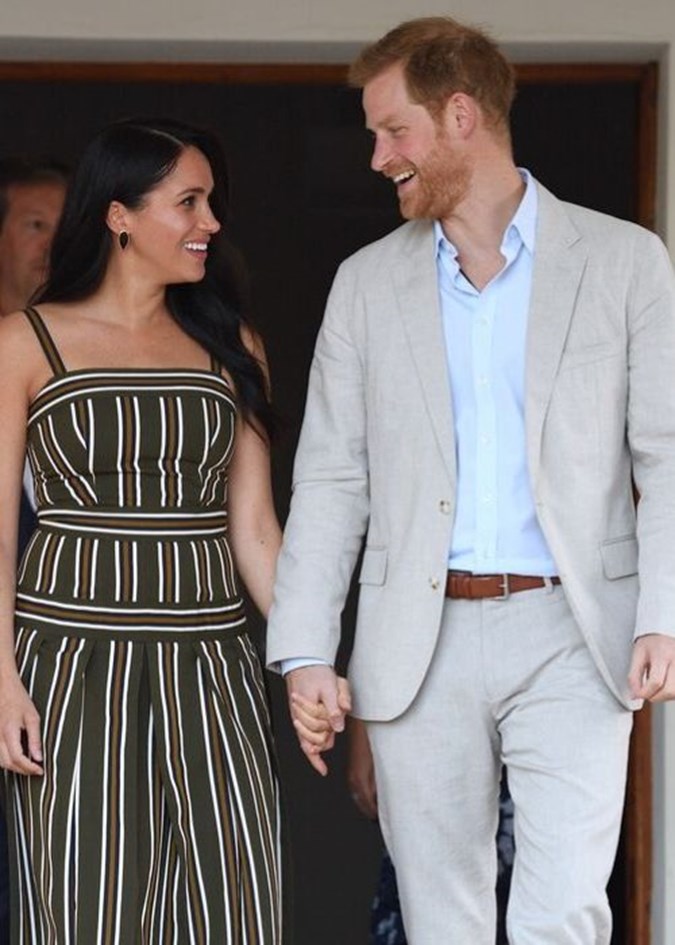 Earlier that day, Meghan - who is on her first royal tour of South Africa - wore a headscarf while visiting South Africa's oldest mosque.
The Sussexes paid a visit to the Auwal Mosque in Bo-Kaap, Cape Town to honour Heritage Day (a public holiday in South Africa when the nation celebrates its culture, diversity and traditions).
Originally published as Meghan Markle tells: 'Archie's been a wonderful baby'