Lachy Wiggle's message: "Boys can be Emma too"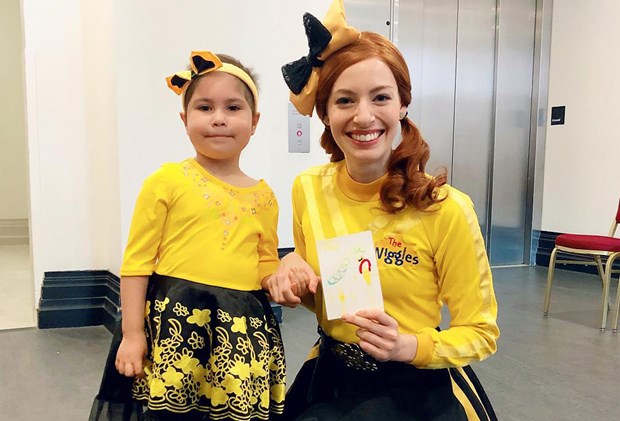 What do you think?
She's the girl with the bow in her hair, the inspiration for thousands of little girls everywhere, and the "Elvis" of the Wiggles, according to the group's founding member, Anthony Field.
And today Emma Wiggle posted a photo on Instagram showing fellow band mate and ex-husband Lachlan Gillespie wearing a bow and holding a sign saying "Boys Can Be Emma".
The picture and message seem to be challenging gender norms and letting boys know they can wear bows and favour female role models if they want.
Emma posted the pic with thumbs up and star emojis and the word "YES!" and the post has garnered over 10,500 likes and 600 comments so far.
"Boys and girls both need male and female role models," wrote one poster, who added that her son and daughter both adore Emma.
"Srsly, my son would willingly ditch me for Emma any day of the week and wouldn't look back," wrote another.
"Yesssss. Just got my Emma crazed boy Emma slippers and h'es so happy!!" enthused one poster.
However, not all parents were in agreement.
"I have nothing against the LGBT community but plz plz don't bring it into kids shows😩 God😩 my baby watch and love the wiggles, Too young to be expose to this just saying 🗣cause that's how it starts," wrote one Mum.
"Umm... sorry, no they can't. It's called biology," another parent added.
"What?! Farewell Wiggles, it's been fun, but no. Boys can't be Emma," said a third.
What do you think?

Nikki is obsessed with all things celebrity and dreams she is a long-lost Kardashian. You'll find her binging Netflix's latest 'must-watch' show with a jar of Nutella by her side.