Kate Middleton has revealed Princess Charlotte's newest obsession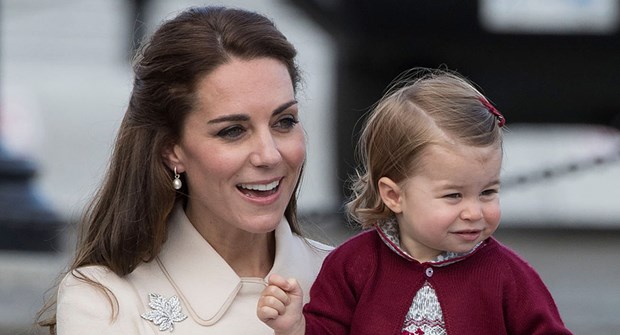 The Duchess says she doesn't echo it, but will do her best to encourage it
By
Livia Gamble
October 20 2016
Kate Middleton has revealed Princess Charlotte's newest obsession.
Speaking to gold medalist Natasha Baker during a celebration for the athletes at Buckingham Palace this week, Kate revealed youngest royal's passion: horses.
Baker later told reporters: "I asked her how are the children, and she said George really enjoyed the fencing and Charlotte really enjoyed her riding. It obviously got to her and maybe she will be here in a few years time."
"She emphasised that Charlotte has this passion about horses, and although she doesn't echo it, she'll do her best to champion and encourage it."
As is turn out, horses aren't her only interest. 
During an engagement at the National Football Museum in Manchester, Prince William revealed the 17-month-old also enjoys football. 
"Charlotte is the one who shows more aptitude [for football]," he told England women's team captain, Steph Houghton.
"George is sort of getting into it slowly, but Charlotte is showing more aptitude."