WATCH: Meghan and Kate step out in matching outfits!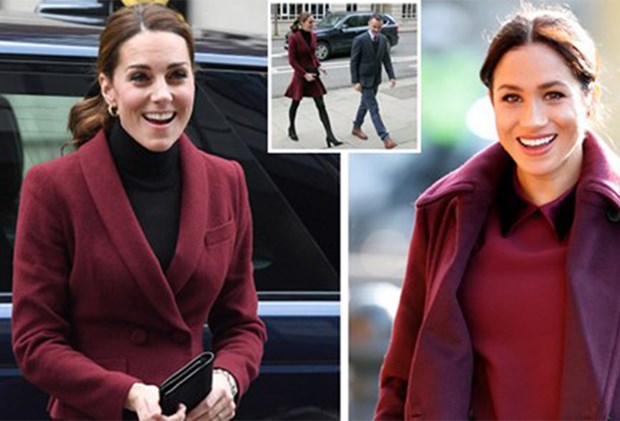 Well, this is awkward!
Digital News And Entertainment Editor / November 22 2018
Double Duchess!
Kate Middleton the Duchess of Cambridge and Meghan Markle, the Duchess of Sussex are known for their stylish outfits and fashion sense.
In fact when they wear an outfit, similar versions of that look often sell out in seconds. 
Well, yesterday the pair bizarrely wore matching outfits to attend different events - and now clearly burgundy is the key colour of the season.  
The sister-in-laws stepped out in chic ensembles in the exact shade of the red at separate engagements in London - check it out in the videos below.
Meghan, who is expecting her first child with husband Prince Harry, opted for a Club Monaco dress as she visited the Hubb Community Kitchen to meet survivors of the Grenfell Tower tragedy.
Meanwhile, Kate opted to recycle a double-breasted blazer and skirt by French label Paule Ka as she visited University College London. 
Rochelle White, fashion expert, explained the pair's differing looks.

"Kate's outfit has a look of sophistication to it. With the sheer black tights and finished off with a high neck jumper or dress, it gives off a classy look," Rochelle told FEMAIL.
"This is a classic Kate look I think. Sleek, stylish and represents her and her style. She added a simple black bag that finished off the look.
"Meanwhile with Meghan's outfit I feel that this was a lot more relaxed and fun. With the purple on purple or burgundy colour it really compliments her skin tone.
"I think that Meghan has chosen an outfit that trendy, fun and a good representation of her and her growing style into the royals."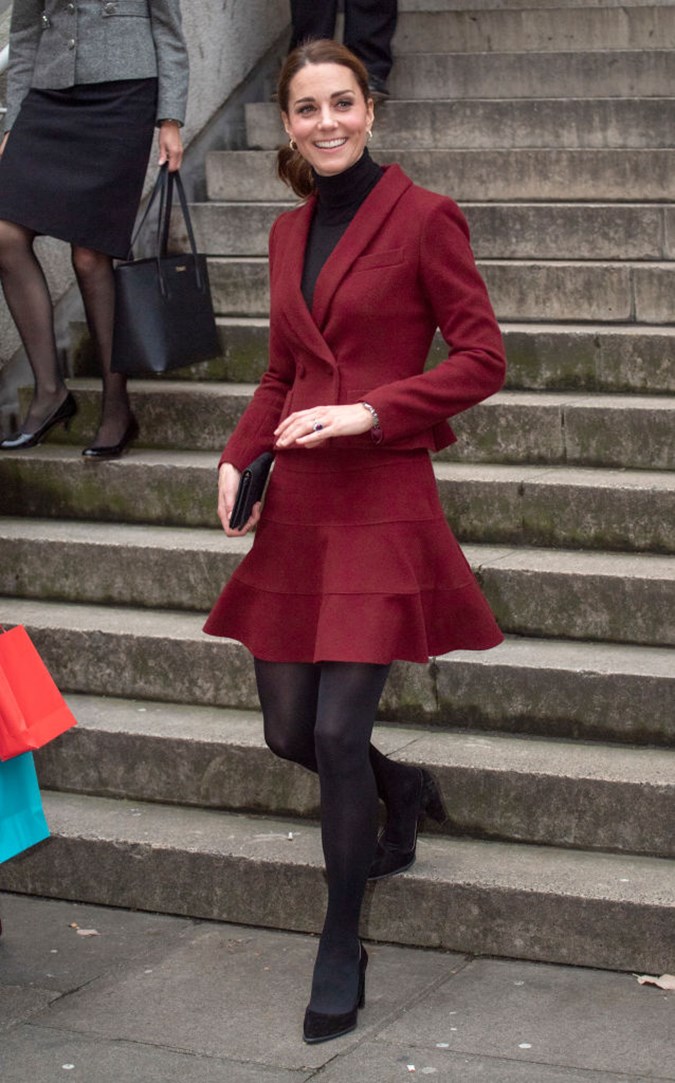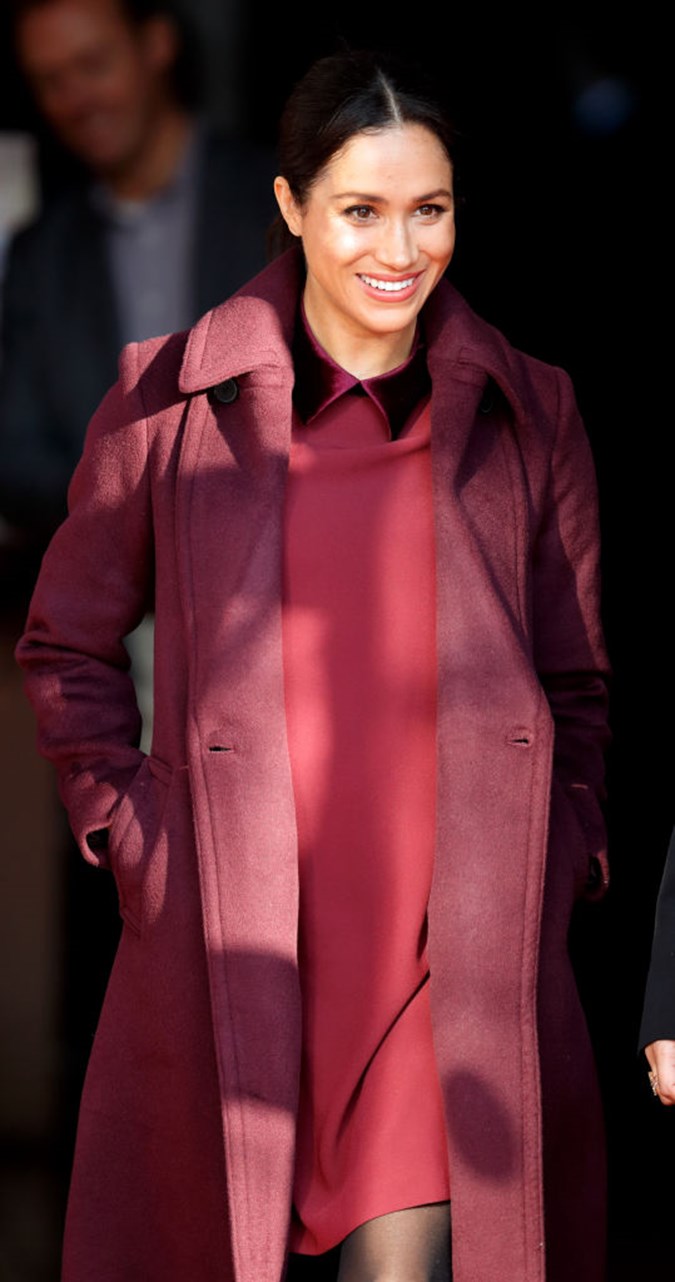 Grace is our Digital News and Entertainment Editor. When not stuck in a seemingly endless Instagram scroll, you'll find Grace with her head in a good book.