This life-like puppy is an ice-cream cake!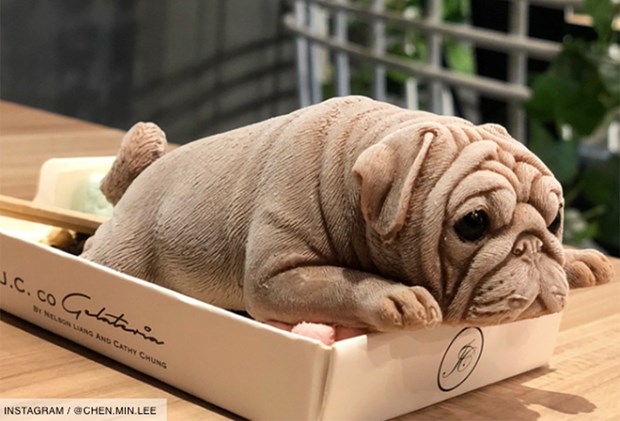 And it only costs $8!
By
Practical Parenting
August 24 2018
A cafe in Taiwan is making dog-shaped ice cream treats, and people are freaking out!
Each ice-cream dog from The J.C.co Art Kitchen takes up to five hours to make. They come in three dog breeds with different flavours. The Labrador is earl grey-flavored. The Pug is chocolate and the Shar Pei is peanut flavour!
And although you might imagine they're really expensive, each ice-cream cake costs between 100 and 188 Taiwanese dollars which is about $8 in Australian dollars
Unsurprisingly, these life-like cakes are so popular on social media, the makers are having trouble keeping up with demand, so they can only make 100 dogs per day!