How to save $3000 by Christmas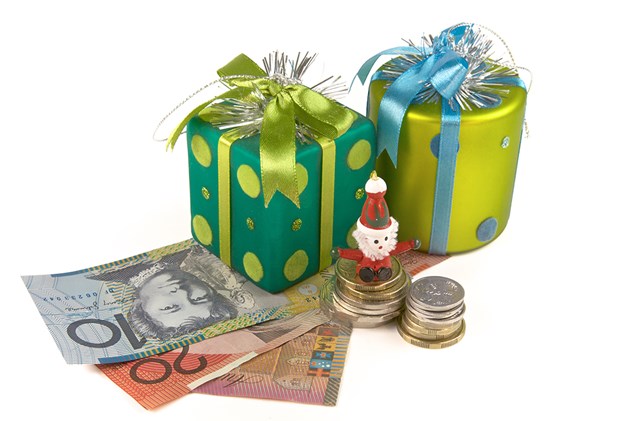 A financial expert shares her best tips
By
Practical Parenting team
November 17 2020
Now that we're on the downhill run to Christmas, it's time to start thinking about saving up for the festive period.
According to ASIC's Moneysmart website, Aussies fork out around $955 over the holiday season, with the majority of going on presents.
Financial expert Vanessa Stoykov has shared her top tips with body+soul for building up your bank account by $3000 over the next few months.
1 Take action
Ring around all your service providers to make sure you're getting the best deal possible. Call your electricity provider to see if you can save by paying by direct debit, or shop around for a better deal. Check your superannuation balance too rather than just archiving it. "Ultimately any action you take today will benefit you in the future and will help you feel in control ahead of Christmas," Vanessa says.
2 Sell unused items
Have a big clear out and sell any unwanted clothing or household items. "Selling items on Facebook marketplace is an easy way to earn cash and declutter at the same time, all without having to leave home. My main tip to getting top dollar is to take at least a handful of good quality photos per item," Vanessa advises.
3 Buy gifts now on lay-by
"Many people don't realise that you can still pay using lay by, even when a sale is on," Vanessa says. "Starting to buy for Christmas now means you can take advantage of sales to lock in the lowest price possible. This method not only saves a significant amount of money, but being able to pay it off incrementally also makes it less of a financial strain."
4 Leave things online in your cart
When you're browsing online, add items to your cart and leave the site without purchasing, says Vanessa. "More times than not you'll then receive discount codes over the next few days. For example, doing a grocery shop online and then exiting without paying will often then send you an email encouraging you to 'buy now and save 10%' on the items. This is an easy way to save hundreds."
5 Earn extra cash

Whether it's babysitting, being an Uber driver or pet sitting on sites like Mad Paws, there are lots of ways to bring in extra cash. "Ultimately, starting to think about your Christmas budget now, means less financial presses later on. And not just for Christmas, but planning ahead and being conscious about your money choices means you are in control and changes your life for the better," Vanessa says.