How to create a stress-free family morning routine that works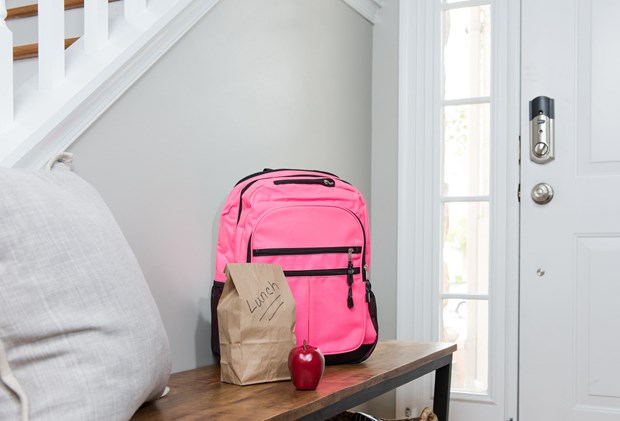 Start the day the right way
Content Editor / January 23 2019
Whether you've got little ones starting school or older ones beginning a new school year, having a clear, simple morning routine for school can help your child arrive at school on time and ready for the day. It also helps keep you organised and lessens the likelihood of stress and rushing around.
DO SOME PREP THE NIGHT BEFORE
By following some simple steps in the evening, you'll pave the way for a smoother morning with kids and your future self will thank you!
Lay out outfits for the next day. Make sure uniforms are ironed and set out clean socks and undies for the morning. Doing this takes seconds at night, but for some reason in the mornings it takes much longer, so it's worth taking the time to do it!
Set the table for the next day. Even just taking cereal out of the pantry and placing spoons and bowls out will mean older children can help themselves when they come to the table for breakfast. 
Organise schoolbags. Make sure bags have everything each child needs for the following day; sports gear, library books, notes, projects etc.
Have a relaxed wind-down. Do baths or showers in the evening, switch devices off after dinner and read books together before bedtime.
MORNING ROUTINE FOR SCHOOL
A school morning routine helps teach your children good habits, and also reinforces the importance of good time management, for everyone.
Get up at the same time every day. Set the alarm so you get up with plenty of time to spare. Perhaps set it for 10-15 minutes before everyone else gets up so you can enjoy a coffee and some quiet time before the day starts.
Use a routine chart. There are plenty of kids' routine charts available online and they can really help mitigate having to shout 'put your shoes on!' 15 times every day. Include all the things they need to do such as eat brekkie, brush teeth, get dressed, brush hair and pack bags. If it acts as a motivator, they can cross each task off as they achieve it. You can use pictures for very small kids who aren't reading yet. We love these free ones from The Organised Housewife.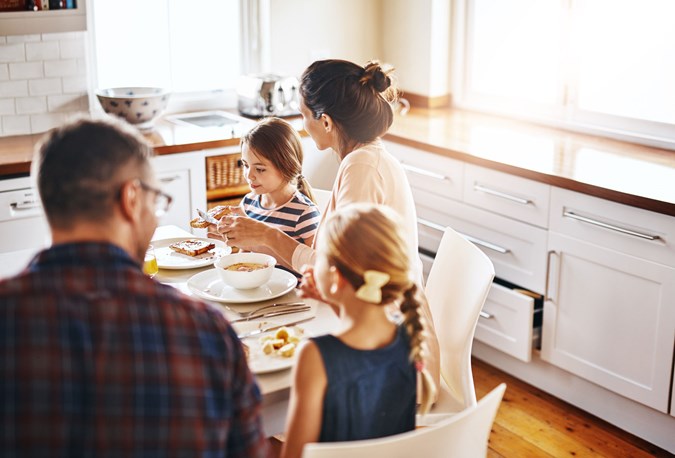 Eat a healthy breakfast. Mix up your brekkie options and try to eat the meal together as a family. Try cereal and fruit, eggs and toast and homemade pancakes and pikelets. It will set everyone up for the day.
Make lunches. You may wish to add this to your evening routine, but if you prefer to make everything fresh, you can do it in the morning. Get your kids to help by placing the items into the lunchbox and packing it into their bag. Help them refill their bottles with fresh water. Older kids and teens can easily make their own sandwiches. Parenting expert Justin Coulson has a fab system whereby he gets his kids to choose their lunch options the night before, then lays it all out that evening so they can make their own lunch in the morning (with some assistance).
Limit screen time. If your kids like to watch TV in the morning, then draw some boundaries (eg, they can watch TV once they've had breakfast, gotten dressed and brushed their teeth, for example).
Spend five minutes doing a quick tidy before you leave. Clear away breakfast dishes, wipe the counters and pop out a load of laundry. When you walk in the door at the end of the day you'll feel happier if the house is somewhat in order.

Nicola Conville has worked as a journalist and editor for more than 20 years across a wide range of print and online publications. Her areas of expertise are parenting, health and travel. She has two children; Lucy, age eight, and Nathan, age five.