Heartbreak as 'Chloe Wiggle' tragically passes away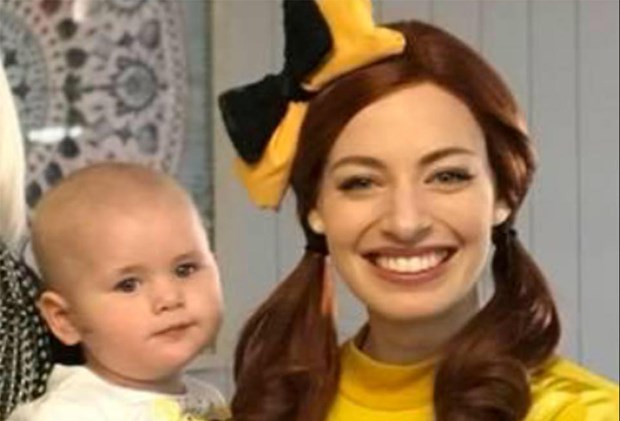 This is so, so sad...
By
Practical Parenting team
September 18 2018
A super-fan of The Wiggles affectionately known as Chloe Wiggle has lost her brave fight against cancer.
Taking to Facebook,in a message written by her brother, Noah, and sister, Lexi, the sad announcement was made that the little girl had died on Monday.
'Rest In Peace beautiful Chloe. You will forever be Pink Wiggle Chloe to us,' the message read.
Just days before the family had shared the sad news that Chloe was not expected to live much longer and they were hoping to enjoy her last few days together as a family.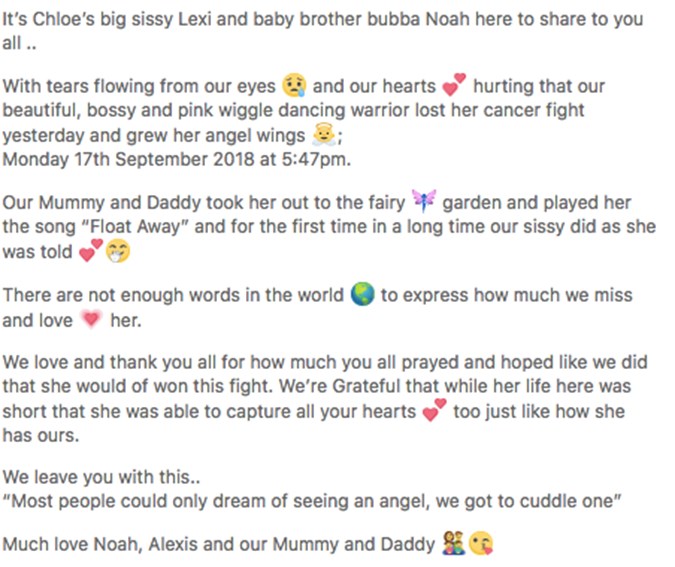 The beautiful little two-year-old from NSW was diagnosed in March with a rare, aggressive form of cancer called Rhabdoid Tumour. As a huge fan of Emma Wiggle, the little girl was known as Chloe Wiggle and got to meet her idol back in September - a day no-one will forget.
Our thoughts are with her family.