First Home Buyer Tips: How to get the most bang for your buck
By
Rebel Wylie
July 24 2020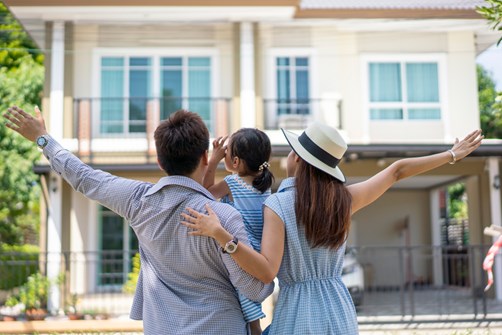 An expert explains how to take advantage of the market now to help make buying your first home a reality.
By
Rebel Wylie
July 24 2020
If you're looking for your first home to start a family in, there are often times when things can feel confusing or even overwhelming which research shows can hold people back from getting their dream home. Saving for your deposit is not an easy task, new research commissioned by leading mortgage broker Aussie, shows that more than 7 in 10 first home buyers admit that they want to take advantage of the property market right now, they just don't know how.
This confusion around what options are relevant to them can stop first home buyers taking advantage of the options available to them, including government schemes and grants which could help them accelerate their property purchase.
With 5 in 6 first home buyers wanting more guidance on the best way to reach their home ownership goals, Aussie Chief Customer Officer, David Smith, explains how to take advantage of the market now to help make buying your first home a reality.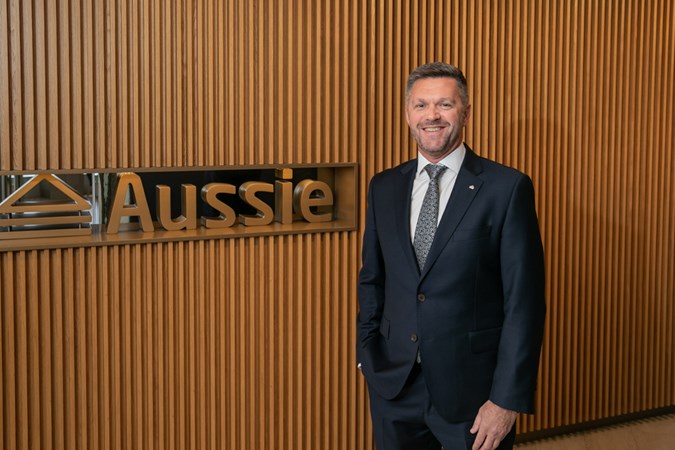 Save often and early
Knowing how much you need to save for a home deposit can feel overwhelming as you may not have decided on what you're looking for yet. However, setting a savings goal early can make all the difference and increase your chances of snagging the home of your dreams further down the track.
o reach your ultimate goal.
Consistent savings can also show lenders that you may be a good candidate for a loan, so getting in the habit sooner rather than later will help increase your deposit and chances of getting a loan that will enable you to get the first family home you may be looking for.
Take advantage of relevant schemes and grants
The property market can feel vast and confusing at times so finding out what you need to know can be challenging. So, when putting in the work to start saving, you may have more options to help you get into the property market than you think. Recent research shows that 85% of first home buyers do not even know what the First Home Loan Deposit Scheme is and how it enables first home buyers to take out a home loan with as little as a 5% deposit. This scheme could help fast-track your first home dreams so it's important to take time to do your research or speak to a mortgage broker to see if you may be eligible for schemes like this to support you with achieving your first home.
Check out whether you are eligible to apply for one of the 10,000 places that will be opened this financial year, under the First Home Loan Deposit Scheme from 1 July 2020. First home buyers may also be eligible to access other state government grants or incentives to run in parallel, so it's always worth asking a broker who can help you understand what could be relevant for you.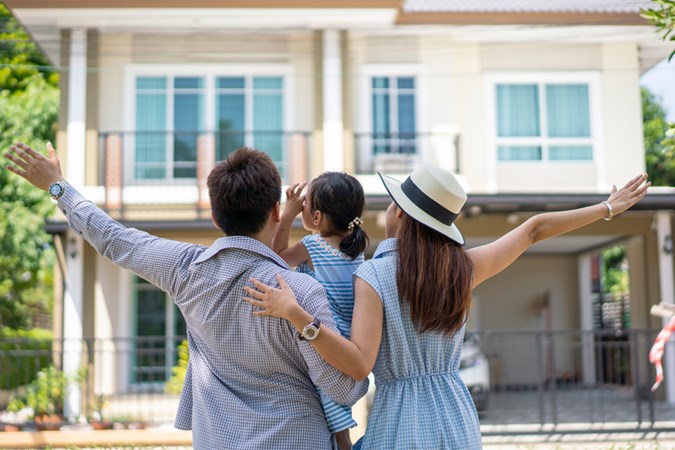 Cut out the confusing mortgage mumbo jumbo to find the right deal for you
The mortgage market is full of confusing mumbo jumbo that can be hard to get your head around. Not only that, buying your first home is likely to be one of the biggest financial decisions of your life so you want to make sure you're doing the right things.
Interest rates are a good example of this, with so many different rates on the market, it's hard to know if you are getting a good deal. Right now, is an optimal time for first home buyers to lock in a good interest rate as they are at record lows – which could save you money in the long-term.
A popular way to say goodbye to any confusion is to seek expert guidance to help support you through your journey. With 67% of first home buyers intending to enlist the help of a mortgage broker, like Aussie, most recognise the value brokers bring to take the hassle and complexity out of the process in finding a good home loan deal.
Make the most of inspections
Checking out houses can be fun and if you want to buy an existing property, making the most of open inspections is a must. Photos will never do justice to seeing a property in person. This allows you to gauge what kind of shape the home is in and if it's really right for you and your family.
Take photos, open cupboards, turn lights on, and try taps. It is also a good idea to walk around the area in daylight and night time.
If you are choosing to build, frequenting open houses can also inspire you with the kind of home you want and how you want it to. A bonus with looking to build right now is the HomeBuilder Grant that gives those building a house access to $25,000. This grant compliments existing grants for first home buyers like stamp duty concessions and the First Home Loan Deposit Scheme.
Buy a home for your future family plans
The home you buy, may very well be your home for many years to come. With all the effort, persistence and control you need to save, research, and locate a house, it's important you are buying something you won't outgrow too soon.
Be sure to consider if you want to start or grow a family in this home, do you need to be near any specific schools, or have a spare room to be able to host out of town family and friends. Asking the hard questions before finding a potential home will help you avoid being too led by emotion when making a decision.
Speaking to a mortgage broker can also help you identify locations or types of homes that will increase in value over time so you can not only find a home that you'll love but one that can grow your investment in the long term as your family grows.