EXCLUSIVE: Emma Watkins on The Wiggles, her co-stars and the app helping deaf children read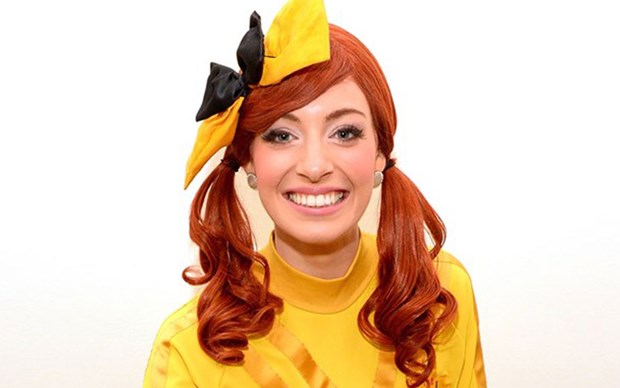 She's determined to bridge the gap between deaf children and hearing parents.
By
Madison Spira
August 26 2019
Growing up with two close friends who were hearing impaired, Emma 'Yellow Wiggle' Watkins has long used sign language to communicate with those closest to her. 
And since joining The Wiggles, the beloved children's entertainer— who also has a spin-off television series titled The Emma Show— says it's a skill that has completely transformed how she connects with her audience. 
"As soon as I start signing during the show, if there are any deaf children or parents in the audience, we have the ability to connect on another level as they sign back to me. It's amazing the difference it makes," she told Practical Parenting exclusively. 
"Not long ago we were doing a show and this little girl in the audience who was deaf was very anxious and distressed. I went over and sat with her in the front row and signed my name and she instantly signed hers back. Instantly, all of her worries disappeared. She knew she wasn't alone." 
Determined to raise awareness and educate individuals on the importance of learning Auslan, the 29-year-old has spent the last few months teaching her wiggles co-stars how to sign their name.   
"In the deaf community you have a sign name, so having the boys learn theirs has really helped them communicate with our audience. While the show is happening and we're singing and dancing, we can have a whole conversation with deaf children in the audience. It's an incredible skill to have and one that should be taught in all schools across Australia."
Hoping to bridge the widening gap between deaf children and hearing parents, Emma is putting her full support behind Huawei's StorySign— an innovative mobile app that translates popular children's books like 'Max the Brave' and 'All About Spot' into sign language.
"When you read the book and put your phone across it, a little avatar appears and it translates whatever is on the page into sign," said Emma, who was recently announced as the campaign's official ambassador. "If parents are deaf and the child is hearing, this app also means they can read a book with their parents and feel like they can understand it. It's also great for parents who have children with hearing difficulties as they can learn sign with them."