Cyber Safety for Kids: What clueless parents should teach their children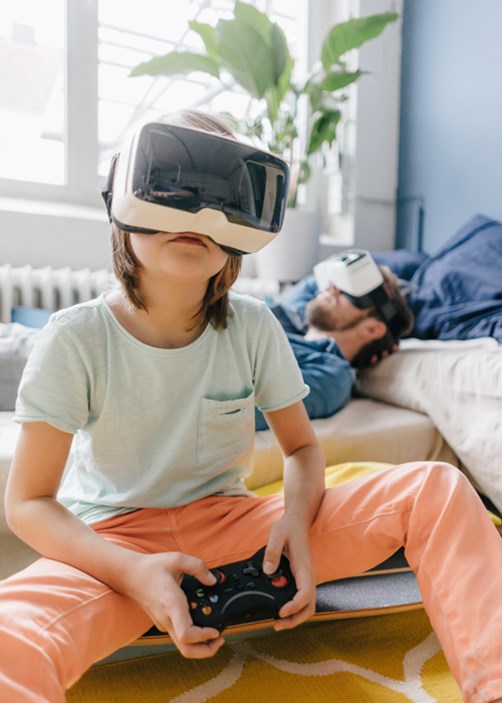 Online predators are just a click away. Get clued up with these cyber safety for kids tips now!
So an alarming thing happened on Friday night. While I was putting my toddler to sleep, my 10-year-old son Maxwell was playing the computer game phenomenon that is 'Fortnite'. His mate, William*, had sent him an online invitation to join his match (or join his 'party', as it is officially known).
Maxwell accepted the invite, but when he joined, he heard William talking to a stranger – there was MAN in the game who Maxwell didn't recognise by name (their online names appear on screen) or voice.
"Who are you talking to?" he asked William. All the kids have headsets on these days and talk and battle simultaneously.
William and the man both replied to Maxwell – but I couldn't hear what they said. All I could hear was what Maxwell said next …
"How old are you? What – 41?" I heard Maxwell say. 
I ran into the room and asked Maxwell what was going on.
"William is playing a match with a man who I don't know. He said he was 41."
Maxwell left the game immediately while I called William's mum.
I was expecting her to have a serious chat to him about online safety. I know Maxwell and I did! But instead, she just told him to alert her if he says anything rude.
Not the reaction I expected.
So what should she have done? What should all of us parents do and say and teach our kids about online cyber safety when, let's face it, a lot of us don't really understand the intricacies of the games they are playing. Let alone have a good understanding of technology (I actually have some kind of magnetic force field around me that shuts down anything electrical whenever I approach.)
So, clearly I'm not the right person to ask.
Mark Gorrie, however, is. Mark is a cyber safety expert, computer whizz and pro' when it comes to cyber security and protecting our kids. He is also the Director, Consumer Business ANZ for Norton by Symantec. 
Here, Mark shares his best cyber safety for kids tips to guide clueless parents.
Control, SAVE!
Get the most from screen time
When it comes to parenting and the internet, the biggest focus of many parents is the time children spend online. While monitoring and being aware of this time is important, looking at how it is being used will shape the way your child benefits from screen time. Thirty minutes spent on a math or art program is more valuable than thirty minutes spent playing a video game or 'Zombie Scrolling'. To ensure screen time is a positive experience, avoid using it as a behavioral reward, for example, handing your child an iPad to silence their screams or using it as a bargaining chip for your child to complete chores.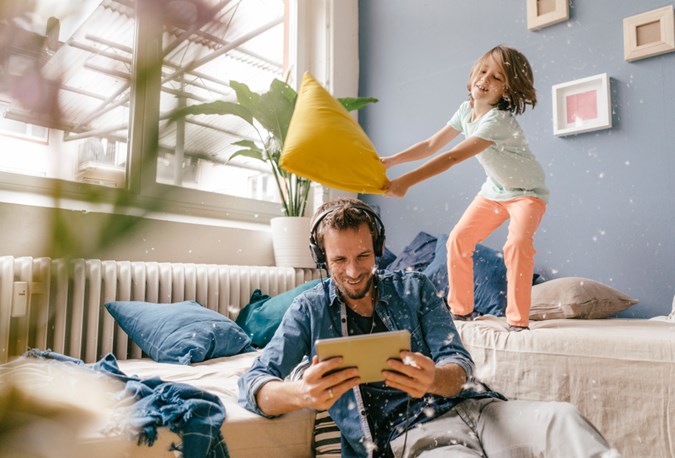 Be wary of using social media
If your children have social media accounts, check their privacy settings. The default settings may expose more information than you'd like, and you can change their settings to the highest level of privacy. Teach your kids not to accept friend requests from people they don't know. Publicly broadcasting your location is not the safest thing to do. To deter stalkers, disable location services on your child's phone and apps.
Being a role model as a parent on and offline
The internet has provided parents with another avenue to demonstrate positive behaviour to their children. Whether it is cyberbullying, cyber security, or positive screen time, practice what you preach by applying rules like no screens at the dinner table to both children and adults alike. By avoiding double standards, you can work towards a healthy attitude around technology.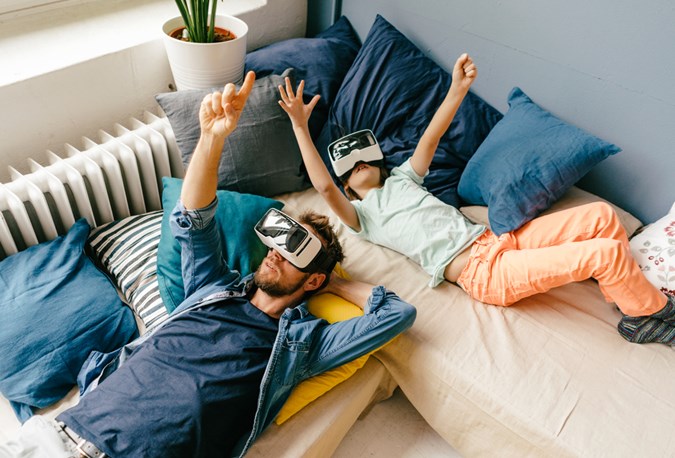 Cyberbullying: understand it and educate your children about it
According to new statistics from Norton by Symantec almost three quarters of parents worry their children will encounter abuse online, which means finding solutions to ending online bullying should be a priority for parents and school officials. Take the time to learn about cyberbullying and how it effects your children.
Click with caution
One careless click is all it takes for malicious software to get into devices and wreak havoc. Talk to your kids about not automatically clicking on links in emails. Show them how to hover your mouse over the link to make sure it is going to a reputable address. Spelling mistakes, odd emails from popular companies, and threatening messages urging quick action are some of the telltale signs of a phishing email designed to install malware on your device. When in doubt, do not click on the link. Instead go straight to the company's website and contact the person concerned or the customer service department to ensure such an email was sent to you.
Never ever share your password
You may think that everyone knows the importance of keeping passwords a secret, but maybe your children don't. Teach your kids to protect accounts with strong, unique passwords that use a combination of at least 10 upper and lowercase letters, symbols, and numbers to confuse password-stealing bots that scour the web. Change your passwords every three months and don't use the same password across different accounts. If it's too difficult to remember all those passwords, then use a free password manager like Norton Password Manager.
Be a good online citizen
Remember, the Internet is forever. Anything said online stays online. Unfortunately, since the Internet is the new playground, bullying can plague children offline and on. Teach your children to practice good online etiquette by being kind and not participating in negative posts. Let them know that the law protects cyberbullying victims, so they should tell you if they are being cyberbullied or know someone who is. All of these are essential cyber safety skills, but kids are kids and mistakes can happen. As a parent, you can take preventive steps against this eventuality by helping to protect your child's device with security software. Norton Security Premium is a great solution for securing the devices in your home. It comes with award-winning parental controls and a wide range of features to help your kids explore the digital world safely.
Have you got an online cyber story or tips to share?
It's a fast evolving techno-driven world we live in. If you have any tips or experiences to help other parents navigating the cyber frontier, share them below. Thanks!

Franki Hobson is a women's lifestyle journalist and editor with more than twenty years' experience. Her areas of expertise include parenting and health and well-being. Franki has two gorgeous boys, Maxwell, 10, and Louis, 1 ½.