LAST-MINUTE SECRETS REVEALED. How to complete your Coles Little Shop collection before tomorrow!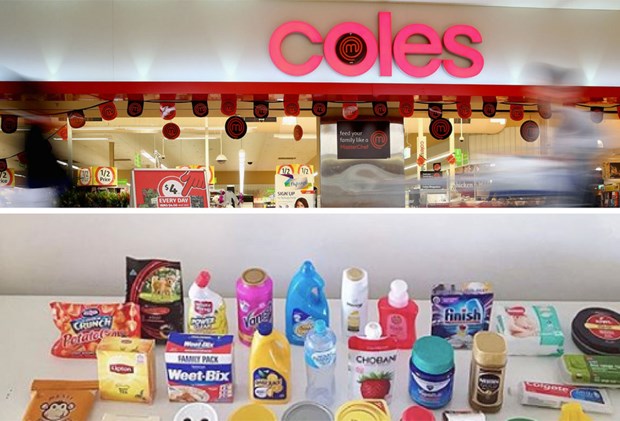 It's your last chance to get your hands on the most-sought after minis...
By
Practical Parenting team
September 09 2018
The Coles Little Shop promotion ends tomorrow and super-fans have been busy revealing how you can compete your collection before the it's all over and there are no more in circulation.
Over the weekend there were several swap days at Coles around the country where there were frenetic scenes as fans were desperately trying to get their hands on the finals mini-items for their collection, and fans are reporting that man Coles still have items to swap in-store. 
'I went in to Kellyville on Sunday, the day after the swap meet, and they still had plenty of left-overs. It's definitely worth asking staff at the Customer Service desk if they have any left. You'd be surprised,' said one shopper.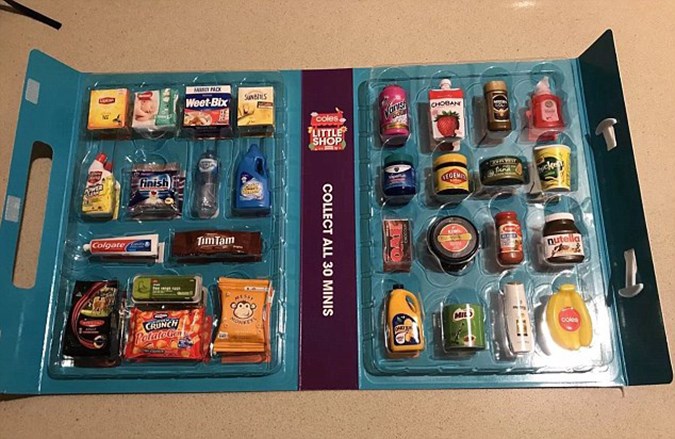 For every $30 you spend at Coles you get one Little Shop miniature given to you at the check-out – there are 30 to collect but the promo ends tomorrow on September 11.
As a result, many fans are now also turning to Ebay or Gumtree to help finish off their collection. 
There was a time when shoppers were paying big cash for individual items they needed, but a quick trawl around sites like Ebay or Gumtree shows that prices seem to have levelled off.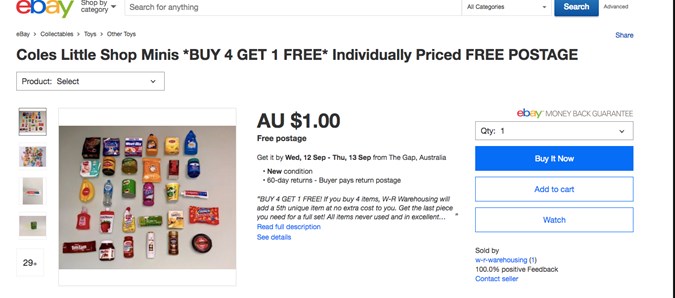 If you don't want to buy the minis, then try a swap group on social media. There are a few swap groups on Facebook but the closed group, Coles Little Shop - Minis Swap Group Australia is definitely one of the most popular. But, bewarned, don't offer to buy, fans of the site are definitely keen to help out fellow members with their last-minute requests, but your money isn't welcome!
You can also try sympathetic staff members on the check-out. As the Little Shop promo enters into its final hours, there are many reports on-line about Coles staff who are willing to help as many customers out by helping them find what they need.
One shopper told news.com.au, "Staff were helping us get the minis we wanted by feeling the packets. You can kind of feel what's inside, as they're all different shapes.'
The final way to get what you need to complete your collection is to sadly wait. Coles have already announced that they will be running a whole new Little Shop collection next year with 30 new miniature items!