Carey Hart takes another swipe at Pink's fans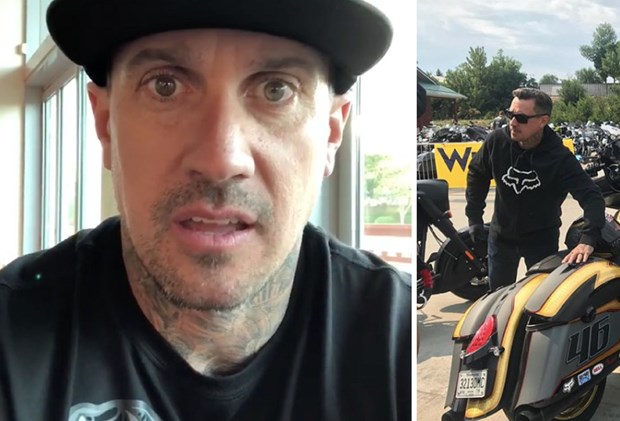 He's at it again!
By
Practical Parenting team
September 05 2018
Pink's husband Carey Hart made another dig at fans who had accused him of being irresponsible for taking his son out in public when the toddler was suffering from what looked like hand, foot and mouth disease.
In a sarcastic Instagram post, the former motocross competitor made reference to the fact that it was a 'miracle' no-one contracted hand, foot and mouth disease over the course of the tour.
"Glad to be back with the family after a couple days away racing. Jameson is back to normal and willow is healthy as well," he wrote.
"Can you believe that of the 80+ crew and band on tour, wife, daughter, nannies, myself, and restaurant patrons; no one go HF&M???? It must be a miracle!!!!!!!!" he added.
Hart added the hashtags 'GuessThePediatricianKnowsHisShit,' 'LittleFuelForTheFire,' and 'HappyMonday' after his post.
Pink and family have left Australia and the singer is currently touring New Zealand.