Bindi Irwin's wedding dress will pay tribute to mother Terri's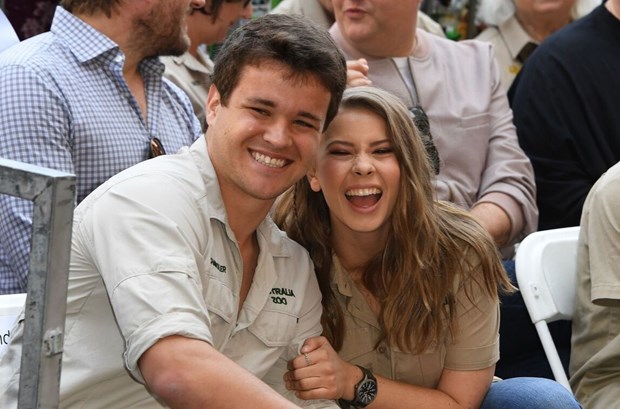 Stunning!
21-year-old Bindi Irwin has given the world a special sneak peek of her wedding dresson social media, and as expected, it's stunning.
While it was only a shot of the sleeve detail, it's apparent that the young conservationist might be paying a special tribute to her mother Terri Irwin's wedding dress.
"I said yes to the dress 💍," Irwin captioned the photo of an elegant lace sleeve, showing off her dazzling engagement ring.
Steve, who passed away in 2006, won't be able to see his daughter get married to fiance Chandler Powell, but this small tribute might bring some joy to Terri, who has said she will never marry again.
WATCH: Bindi Irwin Gushes Over Chandler Powell
"I've had my happily ever after and I still feel immense love and loyalty to Steve," Terri told Entertainment Tonight in 2015.
"I've got great kids, I've got a very full life and while I'm lonely for Steve I'm not a lonely person. I think if I never met Steve I probably would have never married."
Terri and Steve Irwin got married in 1992, with Terri wearing a similarly laced dress.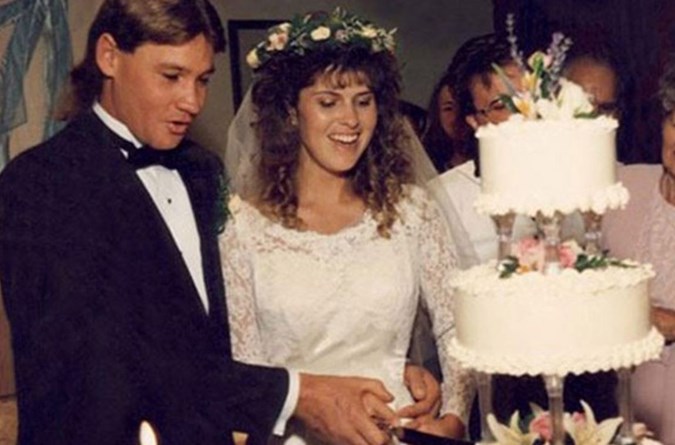 Bindi's close friends and family took to the comment section to show their love for her dress.
"I can't wait❤️❤️❤️ You're going to be so beautiful," wrote the groom-to-be.
Robert Irwin, Bindi's younger brother recently revealed to Access that Bindi has been on an organising spree. "Bindi is in planning mode, she's incredible.
"She's got all the colour-coded binders."
"Saving the world and planning a wedding," Bindi said, "It's tough! [But] it's a healthy balance." 
Bob, who is a mini Steve, will be walking his sister down the aisle. Another special tribute to the late crocodile hunter.
Bindi told Entertainment Tonight: "I think that for me, it'll be really important that Robert walks me down the aisle, that's something that I really want to do."
"I'm always so grateful that Robert is there, and he has been such a big part of my life and he's always stepped up and been the one to give me a hug when I need it and encourage me forward in life," Bindi added.
"So he will definitely be the one to walk me down the aisle when the time comes, and I think that will make it really special."
WATCH: Terri Irwin's first emotional TV interview after Steve's death