Aussie mum's Panadol syringe pikelet hack goes viral!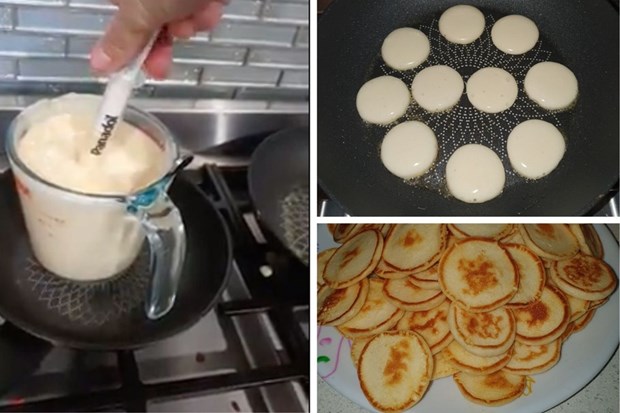 'This is the hack I needed to see! Awesome idea!'
Contributor, Practical Parenting / February 03 2020
Love making pikelets and pancakes ... but struggle to make them the same size?
Well one Aussie mum has come up with an ingenious idea for making perfectly even, equal-sized pikelets - using a very unlikely utensil.
Sharing on the fabulous Mums Who Cook & Bake Facebook group, mum Kimche reveals how she uses a Panadol syringe to measure out 7ml, which is the perfect size for lunchbox-sized pikelets. 
Says Kimche: 'I don't have any fancy pans or gadgets so I had to get creative to make mini pikelets look the same size. 7mls per pikelet exactly! Now a double batch ready to freeze for school and kinder lunch.'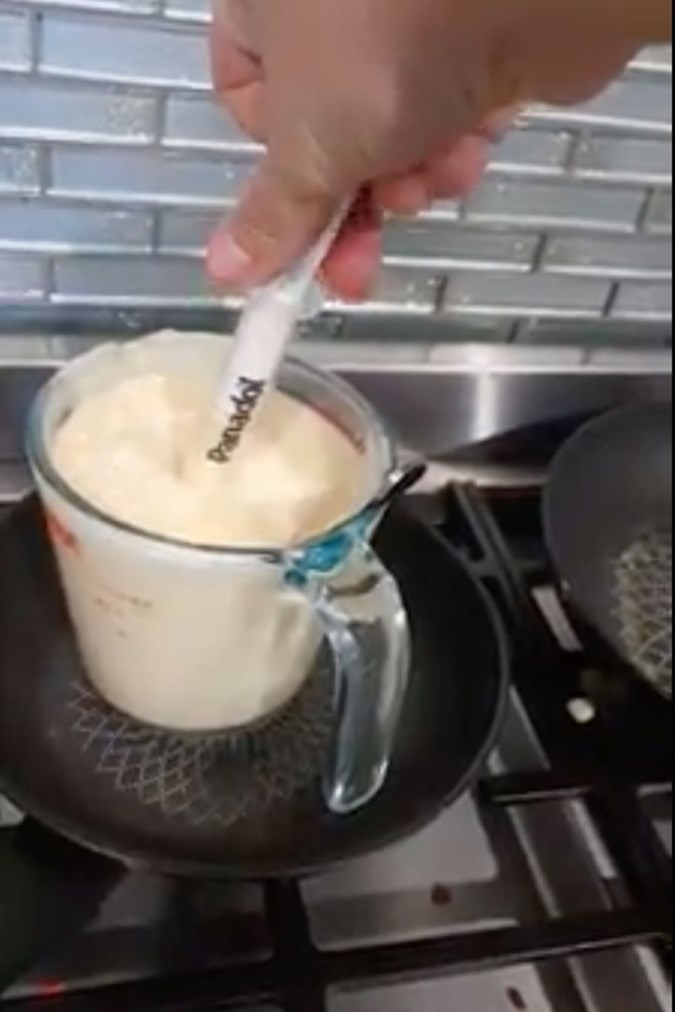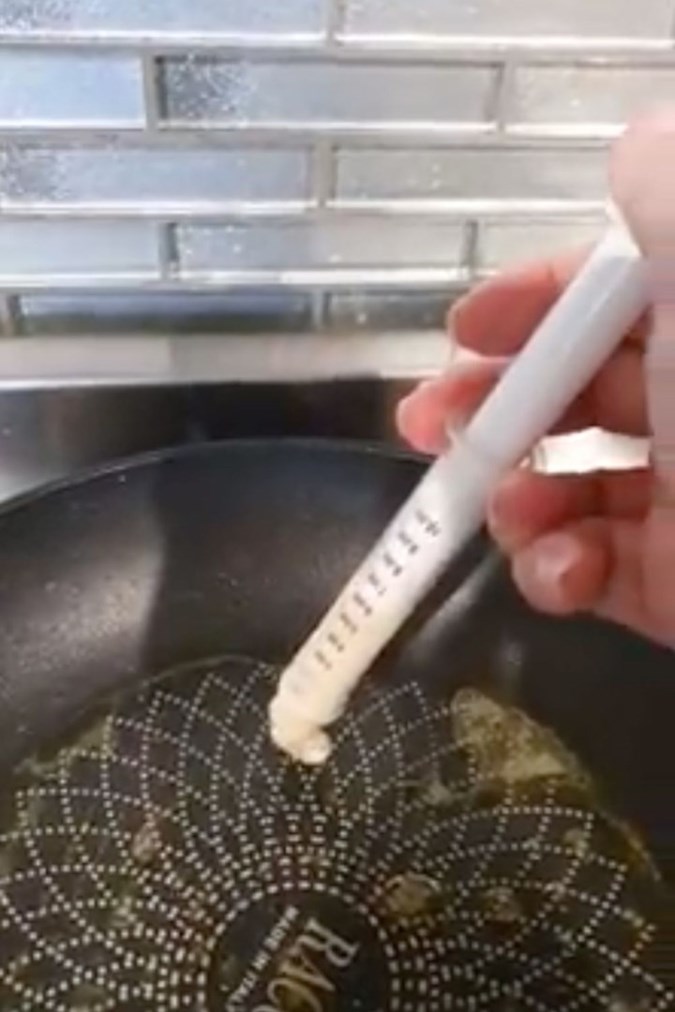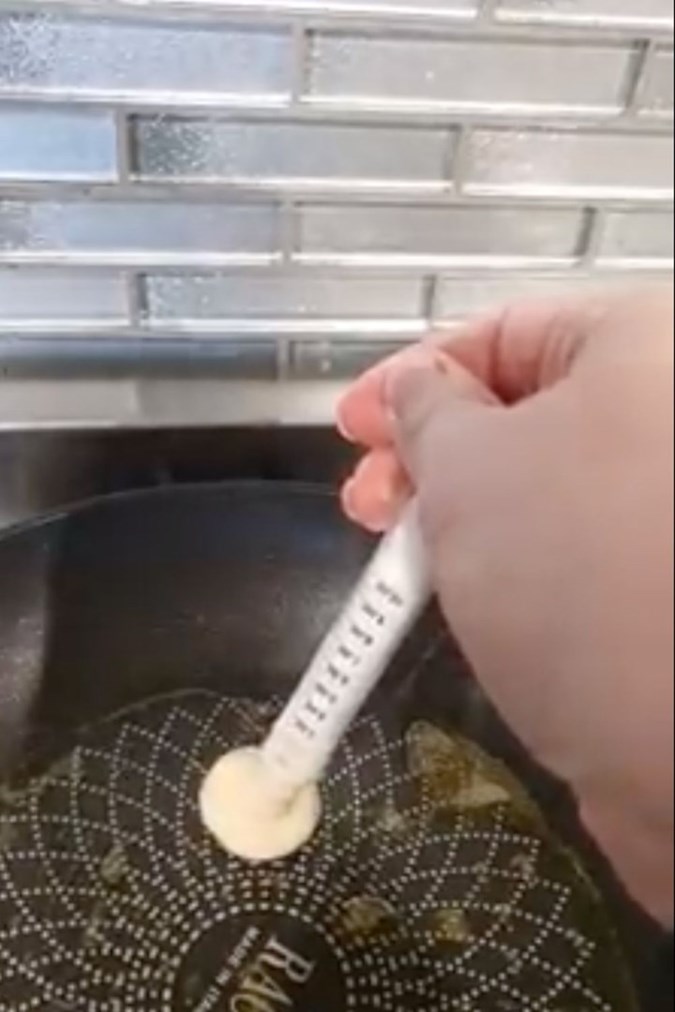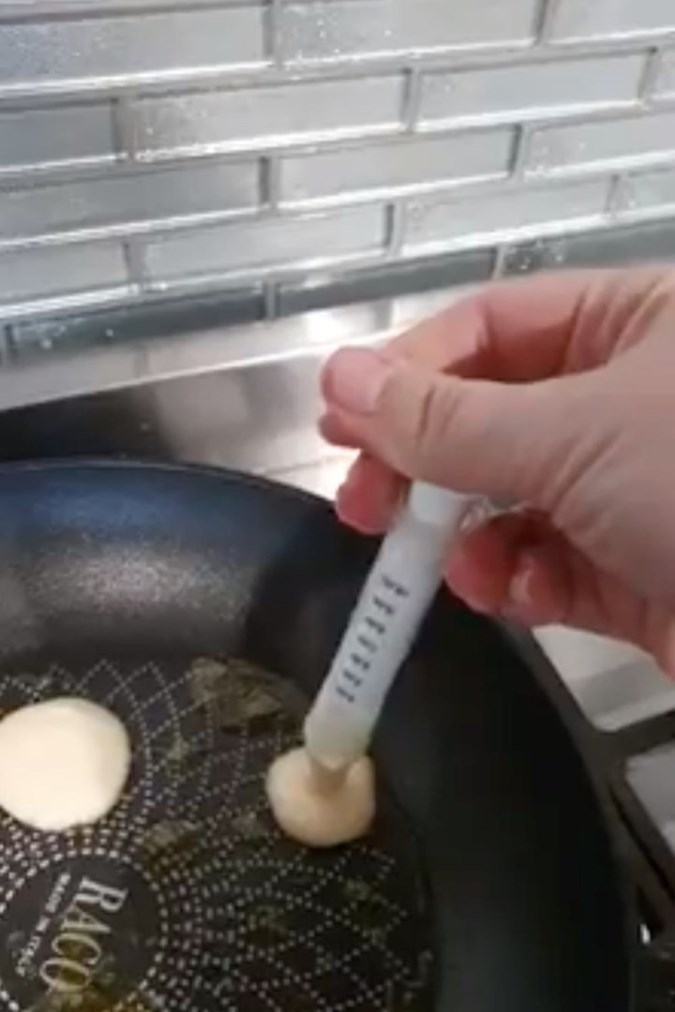 Posting a video of just how she does it, Kimche's method really does work - creating perfectly even pikelets. 
Adds Kimche: 'I wanted them smaller so they would fit into the bento lunch box compartments. There is no way in the world i would be making them like this just to be devoured at breakfast!'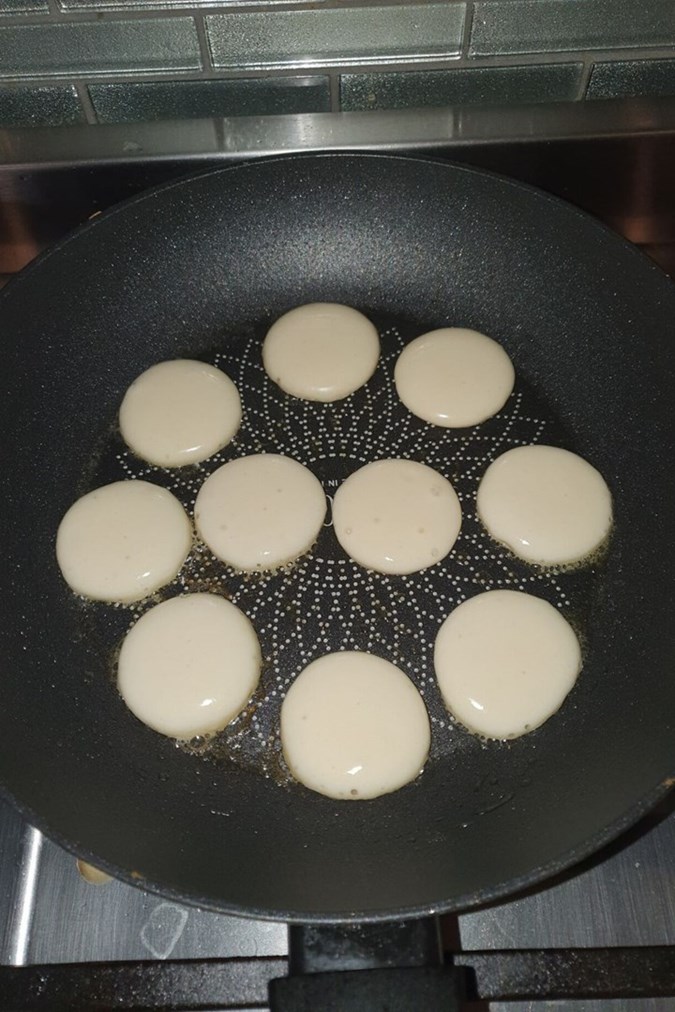 The savvy mum's cooking hack got the big thumbs up from other mums, who were blown away by her idea. 
'This is the hack I needed to see! Awesome idea!' said one. Added another: 'It's genius!! Now the kids won't fight over who has bigger pikelets!!'
Said a third: 'OMG genius!'
Added one more: 'You're a pioneer! Well done, mumma! 😍👌🏻🙌🏻'
We totally agree! For more great ideas, head over to Mums Who Cook & Bake!
Originally published on New Idea Food.

Eliza Scanlan is a contributor with Practical Parenting. Eliza has written for several digital titles including New Idea Food and New Idea, with a passion for consumer and shopping news. Eliza is also a contributor for the Trolley Watch and The Flawsome Mum podcasts. In her spare time, Eliza loves watching Netflix and tending to her horses.