Aussie mum is bullied for posting photo of son's lunchbox hack - but NOT for the reason you might think...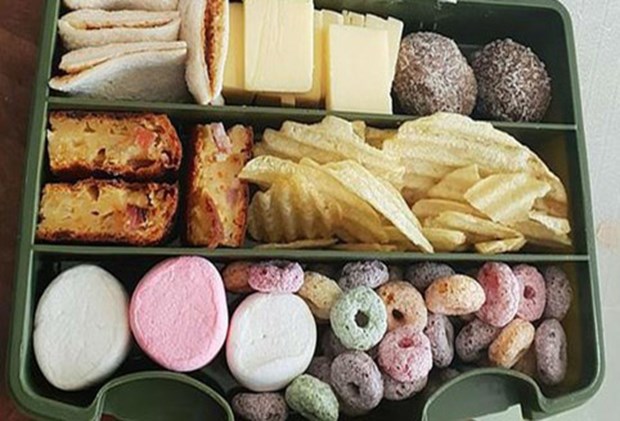 And no, it isn't the food!
By
Frances Sheen
March 04 2019
When this Queensland mum posted a photo of a $2.80 hardware box that she'd turned into a lunchbox with compartments on Facebook, the last thing you would expect is a wave of criticism. 
But that's exactly what happened when the Aussie mum shared the lunchbox - originally made as a drill and nail compartment box - to a Facebook group.
She explained that her son didn't go to school but wanted to be like his older siblings and have a lunch box every single day.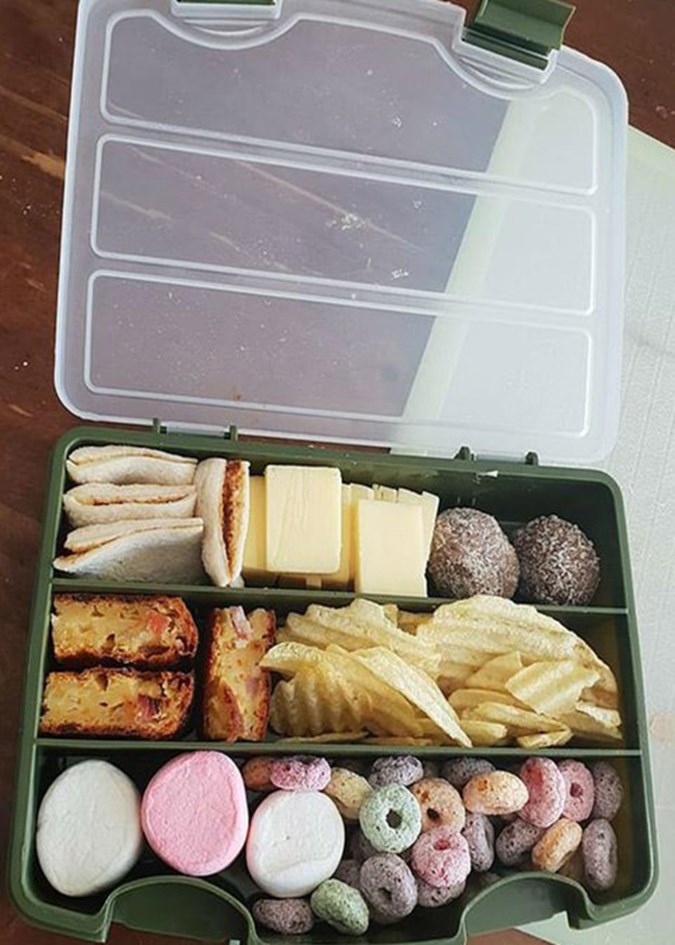 She commented that she filled the bento-style box with her son's favourite treats - including Milo balls, a zucchini slice, chips, marshmallows, Fruit Loops, cheese and a sandwich. As a result he can graze all day and feel like his older siblings.
She said: 'He'll pick at it all day and I don't have to feed him until dinner."
But it wasn't long before others in the group voiced their disapproval - not just about the lunchbox that some thought may not be suitable for food, but about the mum's choice of snacks as well. 
'I would ditch the bottom row for fresh fruit and vegetables,' one follower wrote.
Another commenter said, 'That container may not be food safe.'
 MODERATORS SHUT COMMENTS DOWN!
Moderators on the page soon shut down the barrage 'judgemental' and heated comments from critics which flooded the page, but other mums rushed to her defence.
'My kid lives on chicken nuggets and lollies (if I let her). I think this is a good mix for lunch of treats and healthy. Do you and stop worrying what other people are doing with their kids,' one mum commented.
Another added:'Wow if only people put as much effort into voicing their opinions when it comes to children not being fed at all.'
Said one more: 'Great idea! I might do this with my kids on weekends and holidays! Sick of them constantly saying they're hungry.'
Posting photos of lunch boxes on Facebook has become popular since the school year started, with many mums getting inspiration from the gallery of pictures. But lunch box shaming has definitely become prevalent. 
One mum showed how she created her own Bento Box from a Kmart ice tray while other mums have spoken out about teachers have refused to let their kids eat 'unhealthy' lunches and one sent home five Tiny Teddies.